Rep. Tony Gonzales: To Ease Labor Shortage, Update Work Visa Programs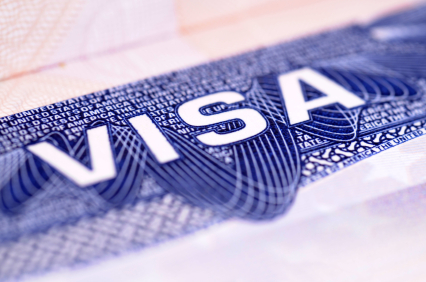 Our nation is a beacon on the world stage because of our determination to protect the right to life, liberty and the pursuit of happiness, and our willingness to welcome those who seek to work hard and improve their quality of life.
These principles have been ingrained in the heart of our nation since our American experiment began. We cannot compromise our forefathers' wishes by letting our nation's driving force fail. The reality is harsh, but if our economy falters, the work spanning generations of men and women will be lost and our country will suffer beyond repair.
It's time for Congress to come together and remedy America's labor crisis. I'm working on practical solutions to this problem by crafting legislation to enable more opportunities for a thriving economy.
There is a common denominator that's plaguing industries across the board — the need for workers. Employers are facing extraordinary challenges filling jobs. Statistics show there are approximately 6 million unemployed Americans, yet there are almost 10 million job openings in the United States. If every unemployed American filled an open spot, there still wouldn't be enough workers to end the "Help Wanted" phenomenon that is limiting the U.S. economy.
Our economic success ensures our nation's prosperity and freedom, and many of our ancestors came from every corner of the globe to build on this virtue. Our rich heritage was born from immigrants seeking economic prosperity and a brighter future for their families. Unfortunately, many of the loudest voices on the fringes of American politics fail to acknowledge this truth.
As we develop and innovate, the demand for qualified workers with STEM and cyber expertise has led more and more Americans to pursue these often higher-paying, job-secure positions.
Inevitably, this leaves a gap of unfilled, labor-intensive jobs, whether farmworkers harvesting crops to maintain our nation's food supply or construction workers helping build up our infrastructure to enhance public health and assistance.
In recent years, Republican and Democratic administrations have recognized the importance of temporary work visas, particularly through the H-2A and H-2B programs, because they often serve as a last, legal option for many businesses, large and small, to fill critical workforce needs. As the representative for Texas' 23rd Congressional District, I represent more than 800 miles of our southern border, and I've seen the toll the border crisis has taken on the communities I serve.
Recognizing that economic, social and political instability in Central and South America will only continue to drive migrants to seek refuge here, it is imperative that we have a reliable system that will disincentivize illegal immigration. Improving our temporary work visa programs will strengthen legal pathways, remedy the workforce gap and rebuild the integrity of our immigration system.
Politicians more concerned with boosting their own interests over what is best for our economic and national security are causing a rift in negotiating concrete, credible reforms to bolster the workforce and economy. The notion that issuing temporary work visas to individuals who want to come to our country legally to work will take away opportunities from Americans is a fearmongering, false narrative.
This harmful rhetoric will further exacerbate the labor crisis and weaken our ability to safeguard our borders. As a conservative, I fail to understand how those on the cusp of the political spectrum fail to see the damage caused by their refusal to come to the table and hold productive conversations on how we can improve critical programs that have been a lifeline for many of our small and midsize businesses.
The good news is there is growing support not only in Congress but across the nation to provide tangible solutions to our workforce challenges. I have met with business leaders and key stakeholders from a variety of industries to understand how I can help alleviate the strain of our worker shortage.
In the coming weeks, I'll be introducing legislation that will cut back bureaucratic red tape and make needed adjustments to our temporary work visa programs. By implementing commonsense policies that boost our nation's economic and national security endeavors, we will protect the integrity of the American dream.
Originally published in the San Antonio Express-News on June 22, 2023.