The Green Card Game Shows Why Legal Immigration Is So Difficult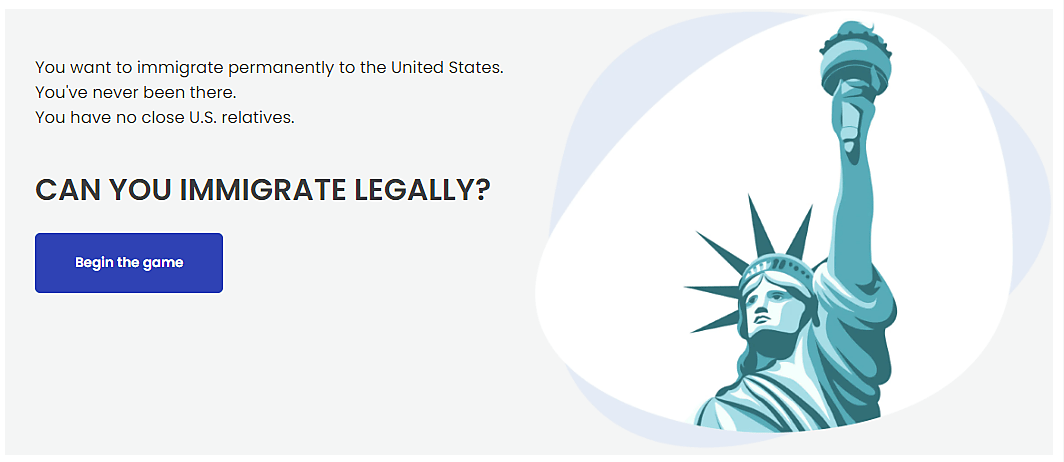 Authored by David Bier and originally published on cato.org
The Cato Institute is launching a new online game called the Green Card Game. Americans will—for the first time—see firsthand what it's like to try to get a green card, or permanent residence, in the United States. The game's goal is to show people the massive difficulties that immigrants can face in finding a path to U.S. citizenship. Few people realize that legal immigration is not just a matter of putting your name down on a list. America's legal immigration system is nearly impossible, and this game will help people realize why.
You can play it at the​Green​Car​dGame​.com.
Background on the game: The Cato Institute developed the game to educate the public about America's restrictive immigration system. It relies on the actual rules, regulations, and practices of the legal immigration system as much as possible. The game allows people to understand in a direct and interactive way how closed the U.S. legal immigration process truly is. The time, the costs, and the likelihood of failure are all far higher than most Americans believe. The game also shows how much luck, subjectivity, and other factors outside of someone's control affect a person's outcome. A country of birth can matter more than a $200,000 job offer. Adjudicators have massive leeway in deciding cases, and who hears your case can matter more than the strength of your case.
People may wrongly conclude that we altered the odds in some way, but the game is based on my deeply sourced report: Why Legal Immigration Is Nearly Impossible. The game itself cites sources for its information on the law, regulations, and probabilities of denial. In fact, the game is much easier to "win" than in real life. Players will eventually discover which countries to avoid, which occupations to select, and what categories to try for. It's easier to answer "correctly" than to fit into the correct circumstances in real life. Saying "I am persecuted" is a lot easier than proving it. Saying "I have a job offer" is a lot easier than finding one while fleeing from a war or socialist dictator.
The premise of the game: You are outside of the United States. You've never been there. You don't have any U.S. government connections. You have no U.S. relatives (since nearly every American playing the game could theoretically "qualify" through their U.S. citizen parents, children, or spouse).
How to play: The first thing that players will do is input the rest of their background: country, occupation, religion, education, savings, destination, etc. Players can either play "as themselves" just from a country other than the United States (using their education, job, savings, religion, etc.) or they can use a background and answer the questions based on what you think might make sense for an immigrant or a mix of both. Every decision can matter later in the game.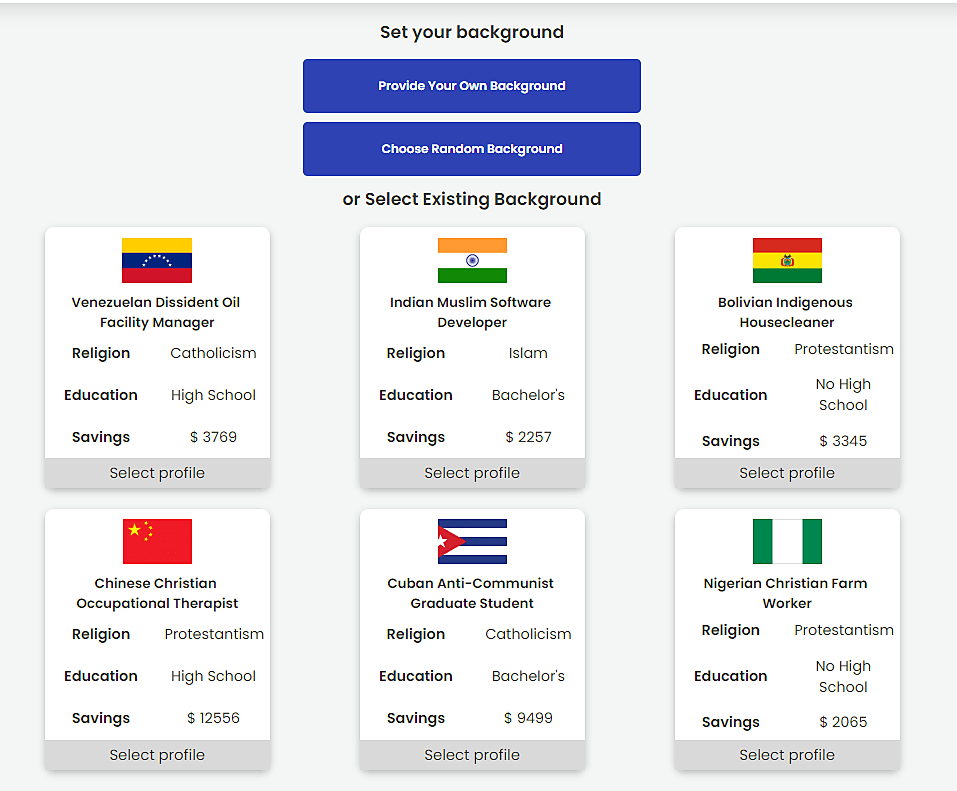 Check out the game here.
Time and cost outcomes in the game: Here's an example from the basic eligibility section. Most Americans would have to answer "some" to the above question.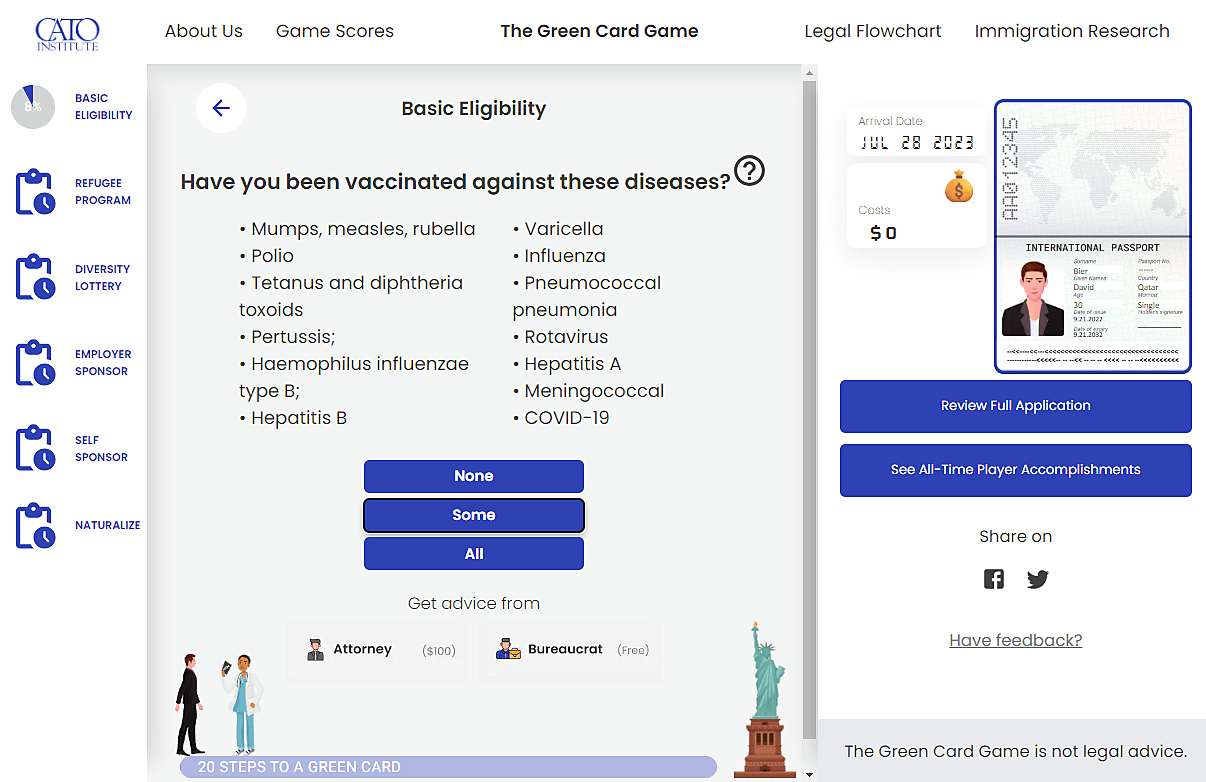 You then have the chance to ask for a waiver of the vaccine requirement, but you've already cost yourself time.
If you ask for a waiver, it costs you another year of waiting time, and your costs increase. You're already in the whole $930. The wheel of bureaucratic luck will decide your fate.
Most players will end up with a screen that looks like this.