Thousands of Evangelical Christians Call for Restitution-Based Immigration Reform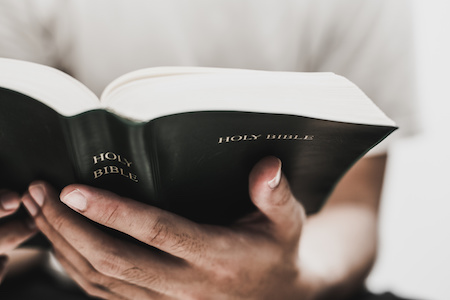 Authored and originally published by the Evangelical Immigration Table.
Washington, D.C. — More than 5,000 evangelical Christians from all 50 states have added their names to an Evangelical Call for Restitution-Based Immigration Reform.
The Evangelical Call for Restitution-Based Immigration Reform outlines a middle way forward on immigration policy rooted in the biblical values that guide evangelical Christians. Rejecting the extreme and politically untenable positions of either mass deportation or amnesty, the statement urges elected officials to reform U.S. immigration laws so that immigrants in the country unlawfully could earn Lawful Permanent Resident status — a prerequisite to citizenship under existing law — if they first pay a fine as restitution for their violation of U.S. immigration law.
Among those who have affirmed this call are leaders within evangelical denominations such as the Assemblies of God, the Church of the Nazarene, the Evangelical Covenant Church, the Evangelical Free Church of America, the Free Methodist Church, the Wesleyan Church and the Southern Baptist Convention. Dozens of Christian college, university and seminary presidents have affirmed the call as well, as have some of the nation's most prominent evangelical pastors.
At a time when bipartisanship seems increasingly rare in Washington, D.C., these evangelical leaders hope the proposal will reignite good-faith congressional negotiations to forge a bipartisan consensus to finally resolve the situation of immigrants present in the United States unlawfully. The call endorses a position that has long been supported by more than two-thirds of U.S. evangelicals: an earned legalization process for undocumented immigrants that both honors the law by requiring restitution for the violation of law (unlike an amnesty) and compassionately keeps families together (unlike a mass deportation policy), while also ensuring secure borders.
The proposal notes that Dreamers — young immigrants brought to the United States as children, who were too young to have consciously violated an immigration law — should have a path toward permanent legal status and eventual citizenship exempt from such a fine. Polls find that most evangelical Christians support such a permanent solution for Dreamers as well.   
The Evangelical Immigration Table invites other evangelicals to add their names to the Evangelical Call for Restitution-Based Immigration Reform at www.EvangelicalImmigrationTable.com/restitution, where they can also find a short video explaining this approach to immigration policy.
The following are quotes from evangelical leaders who have affirmed this call:
Scott Arbeiter, President, World Relief:
"For evangelical Christians who take seriously the authority of the Bible, our approach to immigration policy must be neither dismissive of the law nor punitive toward vulnerable immigrants. Rather, it must be redemptive: giving vulnerable people, including many who are members of our own churches, the opportunity to get right with the law. The proposal being released today by a very broad range of evangelical leaders strikes the right balance. It is neither amnesty nor mass deportation, but a restitution-based legalization process. I hope that many evangelical Christians throughout the country will lend their voices to this call and that Congress will listen, finally enacting the immigration reforms that our country desperately needs."
Shirley V. Hoogstra, President, Council for Christian Colleges & Universities:
"Our desire for just and compassionate immigration reform continues to be driven by biblical principles. We believe that each person is created in the image of God, implying dignity, value and worth. We also believe in the power of redemption and the opportunity to make things right. We understand that this issue urgently needs a solution that's neither a blanket amnesty nor a mass deportation, which inherently would separate many families and harm numerous people within our local communities, universities and churches. We continue to advocate for an immigration solution that both keeps families together and respects the rule of law."
Walter Kim, President, National Association of Evangelicals:
"The Scriptures speak powerfully about the dignity of every person and about God's deep love and care for immigrants and refugees. These are people we know personally, who have contributed to the vitality of our churches, communities and nation. The new Congress and administration have an opportunity to provide overdue moral leadership in fixing our broken immigration system so that it reflects justice and compassion while maintaining the security of our borders."
Russell Moore, President, Ethics & Religious Liberty Commission of the Southern Baptist Convention:
"This call for restitution-based reform is important. That's because the security of our nation requires both a strong border and a society healthy enough to encourage those living in the shadows to come into the light. Millions of our undocumented neighbors in our communities and our churches want to do the right thing. They just don't know what the right thing is, because our government can't make it up its mind about that. We would do well as a country to make a way for them to earn the chance to do so. This could happen easily through financial and other civic requirements to stay lawfully."
Gabriel Salguero, President, National Latino Evangelical Coalition:
"As pastors and congregations who believe that the Gospel calls us to treat all people with human dignity and that we ought to construct laws that lead to human flourishing, we call for a renewed bipartisan effort to repair our broken immigration system. We have long believed we can repair our deeply broken immigration system, and we are calling for bipartisan leadership that provides real and humane solutions. The time to act is now."
###
The Evangelical Immigration Table is a broad coalition of evangelical organizations and leaders advocating for immigration reform consistent with biblical values.