Liberals are voting May 14th, will you?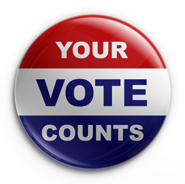 Early voting starts Monday, May 2nd for the May 14th School Board and City Council elections in many Texas cities. While it is true these are non partisan races, all candidates bring a political philosophy to the position that will guide the decisions they make once elected. Many of these candidates are also active in a political party and vote in primary elections.
How to research the candidates
If a candidate is running that you are not familiar with, find out whether they vote in the Democrat or Republican primary. Next do a Google and Facebook search of the candidate's name. Make sure you look at any photos on their Facebook pages, it is amazing what you will find.
Kathleen Thompson is a candidate running for City Council in the heavily Republican City of Grapevine, Texas. Simple searches revealed: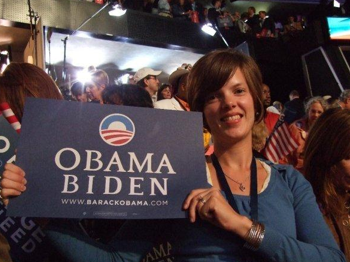 She is a Member of the Mid-Cities Democrats 
A Democrat Precinct Chair 
Facebook Photos of her in the Mid-Cities Democrats booth at the Democrat State Convention 
She is a member of the group "Drinking Liberally" 
A You Tube video of her explaining why she supports President Barack Obama 
Flickr Photos of her at a Planned Parenthood Luncheon 
Flickr Photos of her at the, "Trailer Trash Gay Bingo Party" (which have now been removed from Flickr, after conservatives began sharing the photos on Facebook). 
She was also quoted in the press as being critical of a local tea party groups participation in the Christmas Parade honoring the troops
To find out which cities and school districts will be having an election in May, contact your County Elections or County Clerk's office. Many counties already have sample ballots on their website listing all the candidates.
A list of candidates and their contact information is also available from the City Secretary or School Board Secretary. Running for office is much like applying for a job. The candidate, who receives the most votes, gets the job. Call the candidates and interview them for the job. A non responsive candidate probably does not deserve your vote.
When you decide which candidate is worthy of your vote, share the information you have gleaned with other like minded conservatives in the district. If you are a precinct chair, contact your Republican Primary voters with polling place information and encourage them to go vote. Only about 3-5% of the eligible voters bother to cast a ballot in School Board and City Council elections. We need conservatives serving in all levels of government.
To get conservatives elected, we must vote!