The Lone Democrat Succumbs: Democrats Have the 60 Votes Needed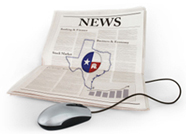 Senator Ben Nelson has been officially pulled over to the dark side! Texas GOP Vote recently discussed the Democrats' struggle in the Senate to get Senator Nelson, a moderate Democrat who was concerned about abortion issues, to vote for the healthcare bill. Nelson was the only known holdout among 60 senators whose votes are needed to move the bill.
Apparently numerous one-on-one meetings with the president and a back room deal with Senator Reid and Senator Boxer last night changed his mind.
Nebraska Sen. Ben Nelson, who will back the party's healthcare bill after settling weeks of negotiating over abortion.
That would give Democrats the 60 votes they need to quash a series of Republican-led filibusters and pass a bill by Christmas.
The Senate is planning on taking the final vote on Christmas Eve. Could they have possibly picked a worse time?! What a wonderful Christmas present the Democrats have in store!