Meg Whitman Wins California GOP Gubernatorial Primary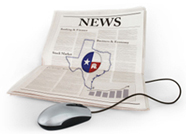 Meg Whitman has just one the Republican bid for governor of California. 
Reported by Los Angeles Times:
Former EBay Chief Executive Meg Whitman defeated state Insurance Commissioner Steve Poizner in the most expensive campaign in California history.
Whitman spent more than $71 million of her own money on the campaign and more than $88 million overall. Poizner mostly funded his losing effort with more than $25 million of his own money.
Poizner called Whitman Tuesday evening to concede the race.
Whitman will face California Atty. Gen. Jerry Brown in November. Brown easily won his party's primary Tuesday, facing only token opposition from largely unknown Democrats.