No Back Room Deal Can Change The Fact This is a Flawed Bill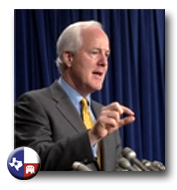 Today, I issued the following statement after the release of the Reid Amendment.
No back room deal can change the fact that this is a fatally flawed bill. Make no mistake about it, the Reid bill will raise taxes, slash Medicare, increase premiums for middle class families and allow federal tax dollars to be used to fund abortions.
It is extremely disappointing that so many Democrats have chosen the wrong side of history and put politics over the will of the American people. My colleagues and I will continue to do all that we can to sure the American people have enough time to know what is in this bill, and we will do everything in our power to stop it.