Nullify Now Tour Visits Austin - Bringing Liberty Back to Texas!
Stay tuned for an article about this year's Nullify Now Conference.
In September of 2010, Nullify rolled into Fort Worth, Texas to kick off a national tour promoting liberty, states' rights, the 10th Amendment and Nullification as a tool to stop an over-reaching federal government. Nullify Now, a production of the 10th Amendment Center, returns to Texas stopping in Austin this weekend.
Thomas E. Woods will discuss his book, "Nullification: How to Resist Tyranny in the 21st Century". During the Fort Worth Conference, Woods said, "Until the internet, opinion was basically shaped by 'gatekeepers', all the official channels of opinion, they tell you what you are allowed to debate, for example, 'what should the fed rate be?' or 'how should we be looted?"
He continued, "But to discuss something like nullification, that's not something they want us to think. They want us to think like zombies. But because of the internet, the walls are down even though they still have their gates up! Now we can bring up topics like this, even if Newsweek doesn't think it's 'worthy'. We have a way to reach each other directly."
Kevin R. C. Gutzman is the New York Times best-selling author of three books, including The Politically Incorrect Guide to the Constitution. Professor of History at Western Connecticut State University, Gutzman holds a bachelor's degree, a master of public affairs degree, and a law degree from the University of Texas at Austin, as well as an MA and a PhD in American history from the University of Virginia. Happy to be a former attorney, Gutzman devotes his intellectual energy to teaching courses in the Revolutionary and constitutional history of the United States, to writing books and articles in these fields, and to public speaking on related topics.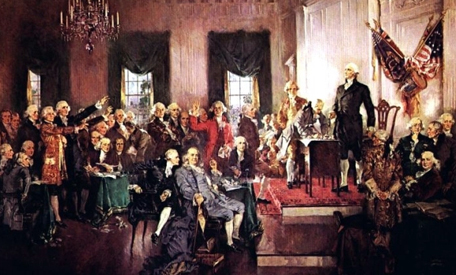 Through historical writings, case studies, and speeches by the Founding Fathers, these speakers will give you a logical, moral, and constitutionally sound case for nullification, revealing:
How we can roll back Obamacare, cap and trade, and other unconstitutional expansions of federal power through nullification 
Why the Founding Fathers believed that nullification was the "moderate middle ground" 
Why the Tenth Amendment to the Constitution gives the states the power to nullify unconstitutional laws 
Why states – not the Supreme Court – should arbitrate disputes between the states and the federal government over the constitutionality of the federal government's actions.
For more details about the conference and a complete list of speakers, visit the the Nullify Now Conference Site.
The Conference will be held this Saturday, April 16th at the AT&T Executive Education and Conference Center from 10 am to 5 pm. Seating is limited so get your tickets and arrive early.