Obama's Department of Campaign Services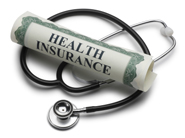 NRCC - Recent revelations show that Obama's Dept. of Health and Human Services (HHS) used taxpayer dollars to fund a publicity campaign for the Democrats' government takeover of healthcare in the week leading up to the November 2010 elections in a desperate attempt to change public opinion about the deeply unpopular law:
"OBAMA HHS CAUGHT CAMPAIGNING FOR DEMOCRATS": "New documents obtained by Judicial Watch through a Freedom of Information Act request show that the Department of Health and Human Services (HHS) spent over one million taxpayer dollars promoting Obamacare in coordination with the 2010 mid-term elections.
"The documents include correspondence between HHS officials and representatives from The Ogilvy Group, the public relations firm hired to drive web traffic to an HHS site promoting Obamacare as 'the Affordable Care Act.'"
"On October 25, 2010, HHS New Media Communications Director Julia Eisman sent an email to Ogilvy Senior Vice President Imani Green, reading, 'Given the high performance, we're wondering if we should we consider reallocating resources from the lesser performing words and put more $$ to 'Obamacare' - at least for the next 7 days.' Seven days from October 25, 2010, was November 2nd, Election Day." (Conn Carroll, "Obama HHS Caught Campainging for Democrats," The Washington Examiner, 8/19/2011)
This is just the latest discovery of partisan maneuvering at Obama's HHS—a department that has drawn significant scrutiny and criticism for issuing thousands of waivers from the rules in the Democrats' government takeover of healthcare, many of which went to Democrat allies:
"HHS GRANTS 106 NEW OBAMACARE WAIVERS," ISSUES FIRST ROUND OF THREE-YEAR WAIVERS. (Sam Baker, "HHS Grants 106 New Obamacare Waivers," The Hill, 8/19/2011)
TOTAL NUMBER OF WAIVERS AT 1,472. (Sam Baker, "HHS Grants 106 New Obamacare Waivers," The Hill, 8/19/2011)
RETURNING THE POLITICAL FAVOR? UNIONS GET ABOUT HALF OBAMA'S WAIVERS: "As of Friday, the administration had issued 1,372 one-year waivers for health care plans covering nearly 3.1 million people.
"Mark Hemingway of the Weekly Standard reported that more than half the entities that sought waivers are in union plans. They cover more than 1.5 million people." (Editorial, "If Obamacare Is Good, Why All the Waivers?", The Charleston Daily Mail, 5/17/2011)
The government takeover of healthcare itself was designed to maximize political benefit for Democrats. The law's supposedly popular components were designed to kick in first, with less popular components such as the individual mandate, recently ruled unconstitutional by a federal court, set to take effect after 2012:
WAIVERS FOR GOVERNMENT TAKEOVER OF HEALTHCARE "GOOD THROUGH 2013," END IN 2014: "Larsen said no new applications for waivers will be considered after Sept. 22. Approvals or renewals received by the deadline will be good through 2013. Starting in 2014, the main coverage provisions of the health care law will take effect, and such waivers will no longer be needed." (Ricardo Alonso-Zaldivar, "Obama Admin to End Health Care Waivers," Associated Press, 7/18/2011)
HEALTHCARE INDIVIDUAL MANDATE GOES INTO EFFECT IN 2014. (Jerry Markon, "Appeals Court Upholds Healthcare Law's Individual Mandate," The Washington Post, 7/29/2011)
GOVERNMENT HEALTHCARE TAKEOVER IMPLEMENTATION TIMELINE INCLUDES GOODIES UP FRONT, TAXES AND MANDATES IN THE OUT YEARS… AFTER 2012. (David Lightman, "When Health Bill's Provisions Would Take Effect," McClatchy Newspapers, 3/21/2010)
"HEALTH-LAW MANDATE RULED UNCONSTITUTIONAL" BY A DEMOCRAT-APPOINTED JUDGE: "A divided U.S. appeals court in Atlanta ruled Friday that a key provision of last year's federal health-care overhaul is unconstitutional, siding with a group of 26 states that challenged the law.
"The 2-1 ruling marks the Obama administration's biggest defeat to date in the multifront legal battle over the health-care law. The U.S. Court of Appeals for the 11th Circuit ruled that Congress exceeded its constitutional powers when it required individuals to purchase health insurance or pay a penalty.
" 'This economic mandate represents a wholly novel and potentially unbounded assertion of congressional authority: the ability to compel Americans to purchase an expensive health insurance product they have elected not to buy, and to make them re-purchase that insurance product every month for their entire lives,' Judges Joel Dubina and Frank Hull said in a jointly written 207-page opinion.
"The ruling marked the first time a Democratic-appointed judge has found part of the Patient Protection and Affordable Care Act unconstitutional." (Brent Kendall, "Health-Law Mandate Ruled Unconstitutional," The Wall Street Journal, 8/12/2011)
Yet despite Democrats' best efforts, the government takeover of healthcare remains widely unpopular:
RASMUSSEN TRACKING: 55% FAVOR REPEAL, ONLY 38% OPPOSE REPEAL. ("Health Care Law: 55% Favor Repeal of Health Care Law," Rasmussen Reports, 8/22/2011)
REAL CLEAR POLITICS AVERAGE: 51% OPPOSE LAW, 38% FAVOR. ("Obama and Democrats' Health Care Plan," Real Clear Politics, Accessed 8/23/2011)