Pete Sessions Statement on April Jobs Report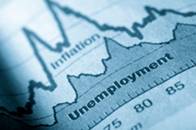 Today I released the following statement in response to the Department of Labor's unemployment report for the month of April:
Although any sign of job creation is welcomed news, today's report demonstrates that American families and small businesses continue to struggle through this sluggish recovery. The President's failed economic policies have produced slowed growth and chronic unemployment, and far too many Americans are underemployed.
High gas prices, the threat of higher taxes, burdensome regulations and unprecedented levels of debt cause uncertainty in our economy and discourage businesses from hiring. To get Americans working again, we must enact policies that support economic opportunity like those outlined in our Plan for America's Job Creators. House Republicans are committed to advancing a pro-growth agenda that gets government out of the way and empowers the free enterprise system to get our nation back on a path towards prosperity.