Pete Sessions Statement on November Jobs Report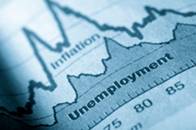 Today, I released the following statement in response to the Department of Labor's unemployment report for the month of November of 8.6%:
After nearly three years of the Obama Administration's record spending and excessive regulations, our nation's unemployment rate remains alarmingly high. Today's unemployment report underscores what the American people already know: the President's economic policies have failed and we must change directions in Washington to get Americans back to work.
Today the House will pass its 25th pro-growth bill from our Plan for America's Job Creators. I urge the Democrat-controlled Senate to take immediate action on these bills that will help job creators across the country regain confidence in our economy so that they can invest, innovate and hire more workers. The American people need real job-creating solutions – not unsustainable government spending – so that they can provide for their families and achieve the American Dream. I will continue to fight for common-sense bills that will change the long-term fiscal trajectory of our country and ensure a brighter future for generations to come.