Statement On Homeland Secretary Admitting She Was Not Consulted On Decision to Transfer Terrorists to US Soil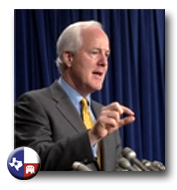 Today, I questioned Department of Homeland Security Secretary Janet Napolitano during a committee hearing in which she admitted that she was not consulted about the decision to bring Guantanamo Bay detainees, including the self-described mastermind of 9/11, to New York to be tried in a civilian court.
I am shocked and troubled that both the President and the Attorney General wouldn't think to consult the Secretary of Homeland Security before deciding to bring terrorists onto U.S. soil for criminal trials. A clip of the exchange is below.