Republicans Predicted to Gain 55 Seats in the House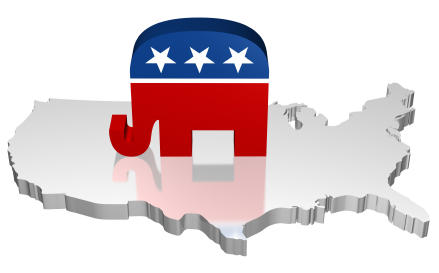 Republicans need to gain 39 seats in order for there to be a Republican majority in the House of Representatives. Pollster Scott Rasmussen is predicting that Republicans will gain 55 seats in the House!
Noting that the top three issues this election year are "one-the economy, two-the economy, and three-the economy," Rasmussen said his polls show overwhelming support among voters nationwide for cutting spending, taxes, and the deficit.
"And by two-to-one, voters say they prefer a congressman who will reduce overall spending to one who promises to bring a 'fair share' of government spending to their congressional district," the veteran pollster said, adding that a plurality of Texas voters backed Texas Gov. Rick Perry's recent decision to turn down federal dollars a program because federal strings were attached to it.
The big question now is what will happen in the Senate? The Republicans need 10 seats to have majority.
"Republicans should have 48 seats [after the elections next month], Democrats 47, and five seats could slide either way," said Rasmussen in his banquet address at the Western Conservative Political Action Conference. He was referring to seats in five states in which the Senate race this year he considers too close to call: California, Illinois, Washington, West Virginia, and Nevada.