Texas Man Indicted After Allegedly Grabbing Teen's MAGA Hat at Whataburger
A grand jury in Texas returned a felony indictment against a man accused of grabbing a MAGA hat from a teen's head at a San Antonio Whataburger in July.
Police arrested 30-year-old Kino Jimenez in July after he allegedly assaulted a teenage boy in a San Antonio Whataburger. The man was seen in a video that went viral, accosting a group of teens because one of them wore a hat showing support for President Donald Trump, Breitbart Texas reported. As the video begins, Jimenez allegedly says, "… supporting the president. You ain't supporting shit nigga," and then throws the drink in the face of a 16-year-old boy. With MAGA hat in hand, the man walks away saying "Bitch-ass motherfucker."
A Bexar County grand jury indicted Jimenez on a State Jail Felony charge of "theft of person," the San Antonio Express-News reported.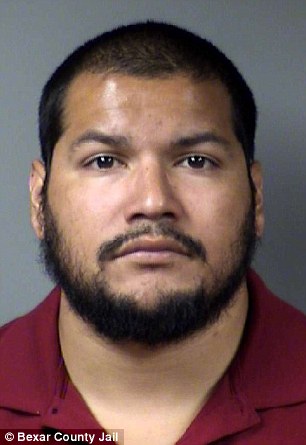 Kino Jimenez, Bexar County Jail mugshot.
Hunter Richard, the 16-year-old boy who was allegedly assaulted is a resident of Orlando, Florida, but was visiting friends in San Antonio at the time.
Jimenez is currently out of jail on bond and is scheduled for trial in October. If convicted, the man could face between six months and two years in a Texas prison. He has a criminal history that includes misdemeanor offenses for drug possession and driving while intoxicated. Because he has no felony convictions, the man could receive probation or deferred adjudication, the local newspaper reported.
The accused attacker was also fired from his part-time job at Rumble, a popular San Antonio bar.
The incident drew national attention after Richard's mother posted the video on Facebook.
Bob Price serves as associate editor and senior political news contributor for Breitbart Texas. He is a founding member of the Breitbart Texas team. Follow him on Twitter @BobPriceBBTX and Facebook. Originally published on Breitbart Texas.