Senate Democrats Assured of All 60 Votes Needed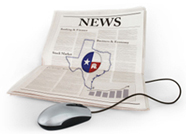 Democrat senators, Blanche Lincoln of Arkansas and Mary Landrieu of Louisiana, have said they will support the Reid health care bill. These two key votes will give the Democrats the 60 votes they will need to avoid a Republican filibuster. Blanche Lincoln said today:
Although I don't agree with everything in this bill, I believe it is important to begin this debate. This issue is very complex. There is no easy fix.