Statement on Texas Voter ID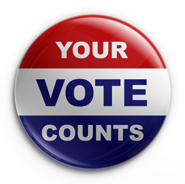 The Latino National Republican Coalition of Texas (LNRC) affirms its support of Texas Voter ID legislation. We understand the need for election reform that will improve our election process by deterring fraud and allowing fair and efficient elections in our state.
As Hispanics we understand what Voter ID aims to accomplish and are encouraged that action is being taken to restore trust in our most vital institution of government. Knowing that we can ensure that every Texas voter has proper identification, we can finally solidify our election process.
Senate Bill 14 ensures that every Texan has access to a free valid photo ID for voting purposes. We believe this is important in eliminating the concern that this burdens individuals with any cost regarding voting. Every citizen is entitled to a vote and voter ID serves a greater public interest in protecting the integrity of our election process.
We reject the notion that this legislation in any way targets Hispanic families or disenfranchises other Texans alike. In upholding the constitutionality of a similar voter ID law in Indiana, the U.S. Supreme Court has also rejected the premise that such legislation results in an unconstitutional burden on minorities. Voter identification has been implemented in other parts of the country with success and has contributed to increased voter participation, as is the case in Puerto Rico, a wholly Hispanic U.S. Territory. Many Latin American countries such as Mexico also rely on strong voter identification laws to protect the integrity of their electoral processes.
We espouse the same problem-solving attitude in Texas that ensures free and fair elections, and promotes voter participation.