Mark Ramsey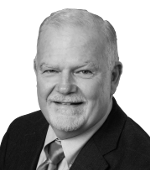 Mark S. Ramsey, P.E., is a registered professional engineer with over 40 years of multi-disciplined research, drilling operations engineering, and adult education experience, primarily in the oil and gas drilling industry. He was a founding member of the Technical Advisory Board of Cabot Specialty Fluids. He has chaired technical sessions for the SPE, IADC, and OTC. He has served on the SPE drilling editorial review committee, on the Drilling Technical Advisory Group of the Gas Research Institute, and represents clients at meetings of the DEA and the DEA-Europe. He chaired the Horizontal and Directional Drilling subcommittee of the AADE in Houston. He was an invited guest speaker of the Japan National Oil Corporation at their International Symposium on Horizontal Drilling. He has taught Petroleum Engineering Masters level drilling courses for The Technion University in Haifa, Israel.
In 2016 Mark was the designated as a "Distinguished Engineer" from the Texas Tech College of Engineering, an honor conveyed to less than 300 in the history of Texas Tech. Mr. Ramsey was named a Charter Member of the Texas Tech Academy of Mechanical Engineers ("for outstanding contributions to the profession") and was recently elected their President. He earned the "Distinguished Instructor Award" from Exxon while employed there. He has traveled the world extensively, teaching and working on six continents. He assisted Amoco in developing their successful Training to Reduce Unscheduled Events, (T.R.U.E.), and spin-off workshops conducted worldwide. His Value Improvement Planning (VIP) workshops and related Drill Well On Paper (DWOP) and similar operations workshops have saved drilling and completion operations literally millions of dollars in costs, especially offshore, including deepwater.
He is known as an innovator and holds several U.S. and international patents. Mr. Ramsey is the author of industry papers, trade journal articles, and formerly the monthly Imagineering column for the industry publication The Brief. He is the author of the peer-reviewed technical book "Practical Hole Cleaning and Wellbore Hydraulics" (2019, available on Amazon and from the publisher, Elsevier). He was selected by Schlumberger to author the drilling module of their online "Oilfield Glossary", and created Amoco's first internal website for drillers. Mr. Ramsey holds a B.S.M.E. from Texas Tech University (with High Honors), who elected him to serve on their Industrial Advisory Council.
Mark was elected to the Texas State Republican Executive Committee (SREC) in 2012, where he served as Chair of the Resolutions Committee, and as Chair of the Legislative Priorities Committee. Before being term-limited out in 2020, he served on the powerful Officials Committee, the Rules Committee, the Resolutions Committee, the Legislative Priorities Committee, and others. He also served as a Chief of Staff for the Texas House of Representatives.
Mark is a native of Houston, a fourth generation Texan. Mark has been involved in education related issues for years. He was invited by the Texas Sunset Commission to report on the Texas Education Agency when it was up for review, and several recommendations led to language in proposed legislation. He has actively participated in many state GOP conventions since 1980, and served as the Secretary of the State Organizations Committee in 2008. He was selected as the Platform and Resolutions Committee representative in 2010, 2012, and again in 2014, chairing the Education, Strengthening the Economy, and Preserving American Freedom subcommittees, respectively.
Notably, Mark chaired the Republican Party of Texas State Convention Platform and Resolutions Committee in June 2018, and the Republican Party of Texas State Convention Legislative Priorities Committee in July 2020. Mark is also a member of the Cherry Tree Republican club, an associate member of the Texas Tea Party of Republican Women, and a long-time member of the NRA and the Tomball Gun Club.
Mark was elected to the Electoral College in 2020, representing Texas Congressional District 10.
Mark and his wife Pauline have been married for 39 years and have three successful grown children. They worship at Woodsedge Community Church.
You may reach Mr. Ramsey directly at: [email protected].