Phil Vasile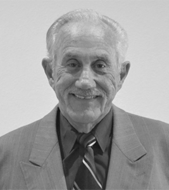 I am very happy to say that I have been a resident of Texas since 2009. Having lived in California for decades, it finally became impossible to live with a 'runaway government' taxing its residents into poverty. My objective now is to help insure that Texas does not become like California – deep blue!
After years of night school I graduated from California State College with a Master's degree in business. My professional background is in Information technology and law enforcement. Having worked for two large service bureaus and IBM, I managed to enjoy a great deal of experience within the field of technology as a software engineer. Concurrently, I functioned as a reserve deputy for the county of Los Angeles for 30 years in numerous assignments including investigations. (Reserves in the Los Angeles Sheriff's department are trained to the same level as regular deputies and hold all police powers 7x24.) In my 'free time' I taught various subjects in business venues and at National University. One of my life's purposes has been to educate people.
Although I am 'retired', I am still active in my community as a fireman and EMT responding to calls in the McQueeney, Texas area. You just can't keep an old dog down.
Over the last 20-30 years I have been watching our country morph into something that I could never have imagined. Because I have witnessed numerous changes in our society in recent years, I have become interested in current events and their causation. A few years ago I became interested in the topic of communism (aka – progressivism) and wanted to understand the subject better. Since then, it has been my personal endeavor to educate as many people as possible about progressivism and how it has existed in this country for decades.
If we as individuals don't take a stand to turn the tide away from the insidious threats we face, we may find ourselves living in a dystopian future.
You can read more similar articles on my blog at: Justice4USA.wordpress.com