Randy Neugebauer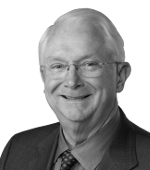 Congressman Randy Neugebauer proudly represents the 19th Congressional District of Texas, which stretches across 27 counties and includes the cities of Abilene, Big Spring, and Lubbock.
As one of the most conservative Members of Congress, Randy is a strong advocate for fiscal discipline, limited government, a strong national defense, and the preservation of traditional Texas values in Washington. Randy's legislative initiatives include eliminating wasteful federal spending, improving crop insurance, and supporting diverse domestic energy sources. He continues to work on legislation that will empower the constituents of the 19th Congressional District rather than creating more unsustainable entitlements.
Randy's support of conservative principles has been recognized by many groups and organizations. He has received the U.S. Chamber of Commerce Spirit of Enterprise Award, the Club For Growth Defender of Economic Freedom Award, and the Taxpayer's Friend Award from the National Taxpayers Union. He has earned a 100% lifetime rating by National Right to Life. He has been recognized by National Journal as one of the six most conservative members of the U.S. House of Representatives.
Randy serves on three committees in the House of Representatives, all of which greatly impact the lives of families and businesses in West Texas and the Big Country. He is a senior member of the House Agriculture Committee, which is currently working on drafting the 2012 Farm Bill. Randy serves as Chairman of the House Financial Services Subcommittee on Oversight and Investigations. In this important position, he is tasked with protecting American families that use banks and credit unions for mortgages, consumer loans and other financial products. Without Congressional oversight, the government can become too intrusive, and consumers and taxpayers are often forced to pay for that intrusion through higher prices. Additionally, Randy is a member of the House Science, Space and Technology Committee.
In addition, House Republican Whip Kevin McCarthy (R-CA) has tapped Randy to serve as an Assistant Republican Whip; he also serves on the Republican Policy Committee and as a Regional Chairman at the NRCC. In his role as Regional Chairman, Randy is responsible for helping to identify and elect conservative candidates to Congress from Texas.
Randy brings years of practical experience in the business world to his work in the U.S. House of Representatives. Prior to his service in Congress, Randy ran his own small business, which focused on residential construction and real estate development in Lubbock, TX.
In addition to running a successful business, Randy was elected to the Lubbock City Council, serving as Mayor Pro Tempore from 1994 to 1996. He was at the forefront of the establishment of the Ports-to-Plains Trade Corridor Coalition and served as the president of both the West Texas Home Builders and the Texas Association of Builders.
Randy graduated from Lubbock's Coronado High School and later attended Texas Tech University, graduating in 1972 with a Bachelor of Business Administration in Accounting. He is married to his high school sweetheart, Dana, who is a Ropesville native. Together they have two sons, two daughters-in-law, and are the proud grandparents of three boys and one girl.
Posts by Randy Neugebauer