Trey Bahm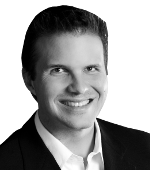 Trey Bahm is a native Texan and lifelong Republican activist. A graduate of Wheaton College in Illinois, he has been involved at all levels of activism and government. From 1998-2005, Trey worked on Capitol Hill for U.S. Rep. Mac Thornberry (R-Clarendon), as well as a stint for Senator Phil Gramm during 2001. After founding his own consulting business in North Texas, Trey served as the Political Director for State Senator Bob Deuell, MD (R-Greenville) from 2010-2014.
A lay historian, Trey has appeared as an expert on The History Channel in documentaries about the Civil War and the Old West. He is the author of two fiction titles: The Princess, about a Republican fundraiser who must come to terms with a comatose husband; and The Warrant, an e-book about a corrupt lawmaker being fought over by supernatural forces.
Trey and his wife Cheryl live in Greenville, Texas with their five children, where he grew up.
Posts by Trey Bahm