IRS Abuse of Power Extends Beyond Conservative Groups… Conservative Business Owners Hit Nationally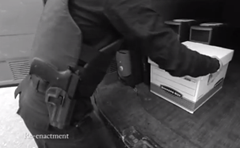 My latest documentary reveals a pattern of para-military gestapo tactics used by the IRS Criminal Investigation Division and Justice Department against Conservative American citizens in states across this country. According to the Chairman of the Institute on Constitutional Policy, the Constitutional rights of these citizens and private business owers have been violated and there is more than sufficient evidence for a Congresional House investigation. Hundreds of people were interviewed in order to portray an accurate description of these unconstitutional raids.
---
To read more by Jan Morgan, check out JanMorganMedia.com.