Despite Small Gains; Millions Remain Out of Work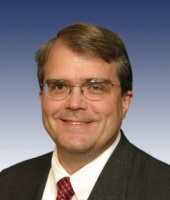 With over 23 million Americans unemployed or underemployed, today's jobs report that the economy added 104,000 private sector jobs in September is bittersweet news. High unemployment rates have become the status quo under the Obama Administration.
House conservatives have passed nearly 40 bills that will create jobs, grow the economy and reduce our dependence on foreign energy. Unfortunately, these jobs bills remain stuck in the Democrat-controlled Senate while millions of Americans are still looking for work.
The President's policies have failed and are making the economy worse. In fact, since President Obama took office, we've seen a 52% increase in new regulations on American businesses. In the middle of the worst unemployment crisis since the Great Depression, the Obama Administration has proposed 3,118 regulations. We can't help the job seeker by punishing the job creator with more government red tape.
According to a recent Chamber of Commerce Small Business Outlook Survey, 78% of small businesses surveyed report the taxation, regulation and legislation from Washington make it harder for their business to hire more employees. Data from the Bureau of Labor Statistics indicates that the number of new business start-ups in 2010 fell to the lowest level since the data was first recorded in 1994. Since 2007, there has been a 23% drop in new business creation.
As Texans, we understand how to foster a business friendly environment. As Houstonians, we are particularly aware of the enormous impact the oil and gas industry has on both our local and national economy. I have fully supported an all-of-the-above energy strategy that will lower gas prices and create jobs, but the President continues to stand in the way of domestic energy production and projects like the Keystone pipeline while spending billions of taxpayer dollars bailing out Solyndra and on clean energy stimulus projects, some of which sent jobs overseas.
House conservatives have a Plan for America's Job Creators, and it's time President Obama and Senate Democrats stop blocking our bipartisan jobs bills.