Hotel Industry Feels Growing Pains Thanks to Construction Worker Shortage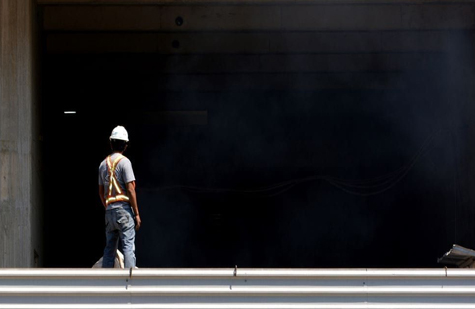 Hotel owners across the United States are expanding operations and have plans to continue that trend into 2020. But the fact that it's harder and harder all the time to find construction workers is slowing the pace of the growth. 
It's a story that's all too familiar to the readers of TexasGOPVote, who won't be surprised to see this in a report from Fox Business: 
As of November, the hotel industry posted year-over-year growth in occupancy, average daily rates and revenue per available room, according to STR, which tracks hospitality sector analytics. And there were more than 1,500 hotel projects underway as of October, STR reported.

With the projects together accounting for more than 205,000 rooms, STR vice president of operations Bobby Bowers said in a press release that the industry was about 6,000 rooms away from the industry construction peak of 211,000 rooms in December 2007.

Hyatt Hotels is expecting to increase its number of rooms by somewhere between 6.5 and 7.5 percent next year, CFO Joan Bottarini said during the company's last earnings call. But construction delays and cost increases will affect when properties can open, she said.
The Fox Business report also noted that, of course, the hotel industry isn't the only sector feeling the pinch: 
In August, the Associated General Contractors of America said its annual survey showed that 80 percent of construction firms are having a hard time filling hourly positions.

"Workforce shortages remain one of the single most significant threats to the construction industry," Stephen E. Sandherr, CEO of the AGC, said in a press release. "However, construction labor shortages are a challenge that can be fixed, and this association will continue to do everything in its power to make sure that happens."
The full Fox Business report can be found here.