Hurd, Cornyn Push to Reopen Del Rio Port of Entry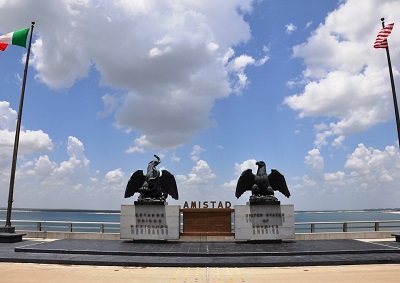 Senator John Cornyn (R-TX) and I continued our push to reopen the Amistad Dam Port of Entry in Del Rio by penning a letter to U.S. Customs and Border Protection (CBP) Acting Commissioner John Sanders urging CBP to act quickly on this important matter. Our action comes after an announced thirty-day closure of this port of entry, which has caused increased wait times and significant delays at the Del Rio-Acuña Port of Entry point of crossing.
"Maintaining the standard hours of operation at the Amistad Dam Port of Entry will allow the flow of legitimate trade and travel to continue flowing efficiently and effectively, ensuring the continued vitality of the local, state and national economies,"we wrote. "We also urge you to consider the secondary impacts of the closure of the Amistad Dam Port of Entry, more specifically the impact this closure is having on the Del Rio-Acuna Port of Entry."
The full letter can be found here.