Rep. Roy Announces Plan to Force Vote on Repealing Biden's Job-killing Assault on Energy
by Chip Roy
on April 22, 2021 at 12:06 PM
---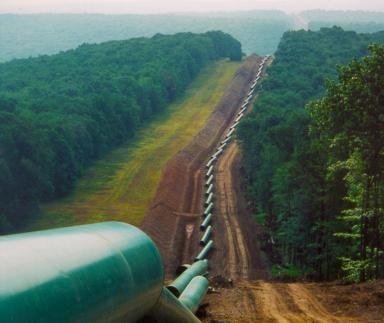 On Wednesday, Reps. Lauren Boebert (CO-3) and I announced a discharge petition (H. Res. 292) to force a House floor vote on legislation to reverse President Biden's job-killing executive actions on American energy.
Since taking office, President Biden has issued multiple sweeping executive orders aimed at crippling American oil and gas production. These include his order to shut down construction of the Keystone XL Pipeline, as well as his unilateral ban of energy production on federal lands.
In response to this assault on American energy, the discharge petition would force a House vote on Rep. Boebert's Protecting American Energy Jobs Act, which repeals Biden's job-killing executive orders, ensures reliable and affordable energy supplies for future generations, and fosters economic growth and job creation in rural communities.
The Biden Administration is willing to sacrifice millions of oil and gas jobs, hike up energy costs, and destroy our energy independence all to appease Green-New-Deal-loving radicals. It's time that Congress put a stop to his unilateral economic destruction and put the American people first. After all House Republicans have signed on to this effort, I look forward to seeing how many of my Democratic colleagues are willing to protect American jobs and energy security.
"President Biden took away the American people's voice when—with the stroke of a pen—he unilaterally locked-up our federal lands and targeted our energy jobs. Now, Speaker Pelosi is continuing to silence Americans by refusing to bring my bill, the Protecting American Energy Jobs Act, to the House Floor for a vote," said Rep. Boebert. "This discharge position changes that, and it would require Members of Congress to have an accountable vote on the record for where they stand on Biden's job-killing Green New Deal executive orders."
Specifically, the legislation:
Nullifies Biden's job-killing energy executive actions by ensuring Executive Order 13990, Executive Order 14008, and Secretarial Order 3395 have no force or effect;
Prohibits future unilateral energy and mineral moratoriums by presidents on federal lands and in federal waters and requires Congressional approval for actions that prohibit or delay leases and permits for oil and gas, coal, hard rock and critical minerals; and
Prohibits future unilateral withdrawals of federal lands and federal waters without Congressional approval
Reps. Boebert and my discharge petition will ultimately bring the The Protecting American Energy Jobs Act to the House Floor for a vote upon receiving 218 signatures.
Full text of the discharge petition is available at the link here, and full text of the legislation is available here.