Rep. Roy Introduces Legislation to Cut Unnecessary Unemployment Benefits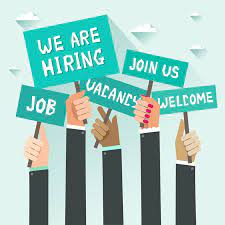 I introduced the Open for Business Act, an effort that would immediately eliminate the $300 federal enhanced unemployment weekly benefit or the Federal Pandemic Unemployment Compensation (FPUC).  
The federal government is currently sending $300 per week in enhanced unemployment benefits, incentivizing Americans to stay home and not return to their jobs. We should not be paying people more not to work than to work.
The enhanced unemployment insurance is killing small businesses. As employers seek to hire workers, larger companies are offering sign on bonuses and other benefits that smaller businesses cannot compete with. The National Federation of Independent Businesses (NFIB) May jobs report showed a record 48% of small business owners in May reporting unfilled job openings. Of the small businesses that were hiring last month, 93% of owners reported few or no qualified applications for their openings.
This legislation would eliminate the enhanced unemployment benefits that are no longer needed. Twenty-five states have already acted by withdrawing from the state-portion of the enhancement in an effort to revive their economies that were harmed by the pandemic and draconian lockdowns.
At a time when our nation has 9.3 million jobs waiting to be filled, it is unfathomable that the federal government is using taxpayer dollars to incentivize Americans to not return to work—harming small businesses and hamstringing our economy.
I was joined by colleagues, Reps. Scott Perry, Lance Gooden, Bill Posey, Andy Harris, Roger Williams, Bob Good, Michael Cloud, Lauren Boebert, and Mark Green in introducing The Open for Business Act.  
Full text of the legislation can be found at the link here.