Rep. Tony Gonzales Announces Bipartisan Ag Hotline Legislation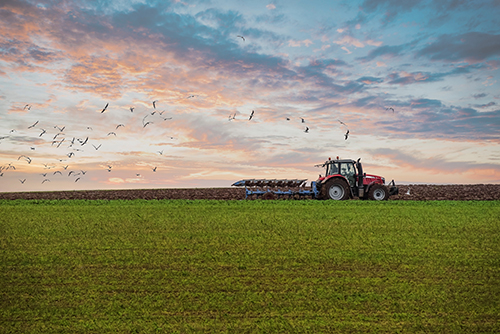 Congressman Tony Gonzales (R-Texas) announced his latest bipartisan bill establishing a hotline through the U.S. Department of Agriculture (USDA) to provide mental health support for farmers, ranchers, farm workers, and their families. The National Agricultural Crisis Hotline Act would help provide emotional support, information, suicide crisis intervention, mental health, and substance use disorder support services, as well as agricultural-related referral services. Unfortunately, the current rate of suicide among farmers is three and a half times higher than the general population. Gonzales introduced the bill alongside Congresswoman Yadira Caraveo, M.D. (D-Colo.) in the U.S. House of Representatives, and U.S. Senator Kirsten Gillibrand (D-N.Y.) in the U.S. Senate.
"Our farmers and ranchers face unique challenges in their line of work. Having an outlet with trained mental health professionals who are familiar with the circumstances that our agricultural workers and their families experience will go the extra step in promoting healthy outcomes within the agricultural community," said Congressman Tony Gonzales.
"Our farmers and ranchers carry a heavy burden to put food on our tables every day. Unfortunately, that means many in our ag communities struggle with mental health — with a suicide rate three and a half times higher than other populations. My latest bipartisan bill provides resources to support our neighbors in crisis," said Congresswoman Caraveo.
"Our nation's farmers face tremendous stressors: devastating storms, volatile commodity prices, debt, isolation, and the ever-present risk of losing their farms and their livelihoods," said Senator Gillibrand. "We have to do more to support them. That's why establishing a 24/7 mental health hotline tailored to the unique needs of our agricultural workers is crucial. The National Agricultural Crisis Hotline Act would help save lives in our rural communities and I am determined to get it passed."
"The National Rural Health Association (NRHA) supports Representative Gonzales and Representative Caraveo's work to bolster farmer and rancher mental health through the establishment of a national agricultural crisis hotline. Efforts are needed to expand resources and ensure agricultural workers can receive the help that they need. NRHA looks forward to working with Congress to continue providing critical mental health resources to our agriculture communities," said Alan Morgan, Chief Executive Officer of the National Rural Health Association.
"Rural Minds is pleased to be an original cosponsor of the National Agricultural Crisis Hotline Act," noted Jeff Winton, Founder and Chairman of Rural Minds, a nonprofit organization working to confront the mental health challenges in rural America and the stigma that surrounds mental illness. "This life-saving resource will provide those in agriculture with 24/7 access to help from trained responders who can relate to the challenges facing farmers and ranchers, speak their language, and provide assistance specific to their state of residence," said Chuck Strand, Executive Director of Rural Minds.
The National Agricultural Crisis Hotline Act would:
Provide 24/7 real-time live assistance by voice and through mobile texting
Provides referral services to meet the needs of family and household members of farmers, ranchers, and related professions
Offers 24-hour follow-up calls to callers
Provide emotional support, information, suicide crisis intervention, mental health and substance use disorder support services, and agricultural-related referral services
Be staffed by crisis specialists, licensed health care and mental health professionals, or licensed health care professionals that are   

Trained in providing culturally and linguistically appropriate support
Have awareness training with respect to farm stress and the farming identity 
Have credentials that enable them to provide evidence-based suicide intervention hotline care

Allow for coordination with the current 988 Suicide & Crisis Lifeline
Reauthorize the Farm and Ranch Stress Network (FRSN) and appropriate $4 million for each of fiscal years 2024 through 2028, for a total of $20 million. This would be to establish, maintain, and promote the national hotline