Tax Reform's Impact on East Texas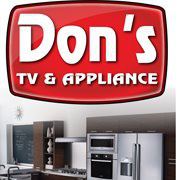 I'd like to mention briefly two iconic companies that are showing their devotion to Texas in a much different but important manner.  Based in Tyler, they are spreading the good news of the Tax Cuts and Jobs Act, the law that we passed in December which overhauled our tax code.
The first company I'd like to mention is Greenberg Turkeys, a family-owned operation that sells the famous Thanksgiving bird to around 200,000 customers each holiday season.  Four generations of the Greenberg family have worked for the company since the 1940s, and its turkeys have been featured on Oprah Winfrey's website as one of her favorite things - twice, in fact. As a result of the tax reforms we passed, the company plans to refurbish its plant and give hourly employees a raise.  Sam Greenberg, the President, said, "This is a really good deal for businesses. It pays to treat people right, and so we want to share this with our workers."
The second Tyler company I want to mention briefly is Don's TV & Appliance.  The staff there has more than 150 years of combined experience…Recently, the owner, Don Thedford, and his son Donnie announced they would give their employees raises in 2018, which…they would not have been table to do it but for the Tax Cuts and Jobs Act.   But thanks to those reforms, Don has been able to help out his employees and provide them more take-home pay, and I'm sure they appreciate the extra money in their paycheck each pay period.  They can use these savings to invest, to pay for their children's education, or prepare for their retirement - whatever way they find best.
So I just want to say to Don and other small employers who are making sure that their employees see the benefit of the Tax Cuts and Jobs Act reform, thank you for paying the savings forward. And I can't wait to continue to hear more stories like these two in the months ahead.