Rep. Chip Roy and Sen. Mike Lee Fight to Reform Higher Education
by Chip Roy
on August 4, 2023 at 12:31 PM
---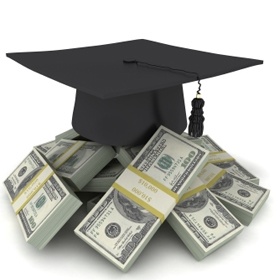 Representative Chip Roy (R-TX-21) and Senator Mike Lee (R-UT) recently introduced the Higher Education Reform Opportunity (HERO) Act  to reform the federal government's involvement in higher education and student loans.
Representative Roy said,"Higher 'education' in America has largely become a crony government-supported credentialing racket more interested in political indoctrination than pursuing truth or preparing Americans for the workforce.
The more involved the federal bureaucracy has become with educaion, the worse and more expensive things have gotten.
Enough. It's time for schools to have skin in the game for how much debt they encourage young Americans to rack up. It's time to start getting the feds out of the college business, and put states and students back in charge. That is why I'm proud to work with my good friend Mike Lee in introducing this critical first step toward that goal."
Senator Lee said, "Too often, our bright young minds needlessly face the unfair choice of either drowning in debt or sacrificing their dreams of higher education. The HERO Act aims to alleviate the ever-increasing financial burden required of students pursuing their educational goals by capping loans that exacerbate costs. It would transform our educational landscape and allow students to tailor their unique learning journey and gain the skills needed to excel in today's dynamic economy."
The HERO Act will free up states to establish their own accreditation systems and cap the amount of money the federal government can loan. These reforms would lower the cost of higher education and lead to greater innovation as colleges and universities return to focusing on serving students.
Below is a section-by-section summary of the HERO Act's reforms:
Title I – Student Loan Reform. 
Simplifies Federal Student Loans into a single option and phases out Federal loan forgiveness and repayment programs. Dependent undergraduate students would have access to $30,000 for their entire program of study with a 15-year repayment period.  Higher funding amounts are available to independent undergraduate students ($60,000) and graduate students ($74,000).  These caps and extended repayment periods would lead to lower tuition and lower monthly payments.
All current federal loan recipients would be grandfathered under existing program specifications for the remainder of their course of study if they graduate before September 30, 2028. 
Title II – Accreditation Reform.
Allows states to create an alternative accreditation system to include any institution that provides postsecondary education courses or programs that can be applied to a degree, credential, or professional certification. To participate, states would submit an alternate accreditation plan to the Secretary of Education.
Would permit states to establish their own minimum program length, clock hour requirements and accreditation standards such as curricula, faculty, facilities, and degree objectives. 
Title III – Transparency Reform. 
Requires institutions of higher education participating in federal student loan programs to publish relevant outcome information in a readily accessible format.
Title IV – Accountability Reform. 
Creates a new financial skin-in-the-game requirement for universities, requiring them to repay an annual fine based on the overall amount of outstanding federal student loans for which students are not making regular, on-time payments. The percentage an institution would be liable for is equal to 15% minus the average national unemployment rate for that year.
Universities would receive $400 per Pell Grant graduate.
Read the full text of the legislation here.