Biden Admin Weaponizes a Lizard Against the Livelihoods of Texans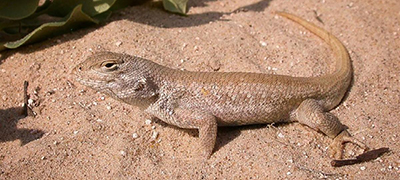 The Biden Administration's U.S. Fish & Wildlife Service today announced that they are listing the dunes sagebrush lizard as "endangered" under the Endangered Species Act (ESA).
Don't be fooled, this listing is just another attempt at shutting down drilling in the Permian Basin. The Administration is using a lizard to decimate an entire industry and our nation's energy security—while destroying the intent of the Endangered Species Act (ESA). 
I have already introduced the Listing Reform Act, which reforms the ESA to deliver reasonable, common-sense protections for endangered species while preventing overbearing regulations coming from Washington, DC, and I will continue to work against these targeted listings. Don't mess with oil & gas.