Elon Musk CHALLENGED Bill Gates
Clash of the Titans!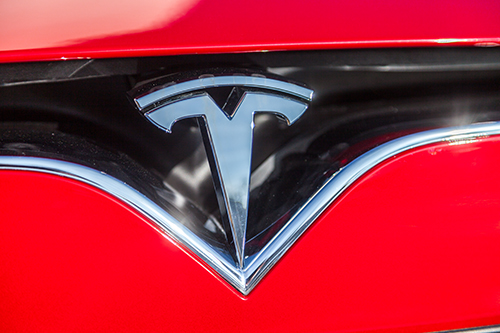 We should nickname Elon Musk, "Demon Slayer". Because the man is unabashed in confronting evil Leftist hypocrites.
Unless you've been under a rock in Siberia, you know Musk took on the Nazis at Twitter, by tendering a more than fair offer to take over the company. And the fact that he's willing to pay a premium for the company speaks volumes.
But Musk confronted another demonic Leftist recently.
As reported by CNBC, Musk accused Microsoft co-founder Bill Gates of shorting Tesla.
In a tweet on Friday, the Tesla CEO admitted that he asked Gates if he was short-selling shares of the electric carmaker. When investors short a stock, they are betting that the price of the asset will fall.
"I heard from multiple people at TED that Gates still had half billion short against Tesla, which is why I asked him, so it's not exactly top secret," Musk said in the tweet.
He was responding to a Twitter user's question on whether a screengrab of a supposed text conversation between the two billionaires was real.
The Tesla chief's response was: "Yeah, but I didn't leak it to NYT. They must have got it through friends of friends."
In the text exchange, which couldn't be independently verified by CNBC, Musk asked Gates: "Do you still have a half billion dollar short position against Tesla?"
To which Gates replied: "Sorry to say I haven't closed it out. I would like to discuss philanthropy possibilities."
Musk shot back: "Sorry, I cannot take your philanthropy on climate change seriously when you have a massive short position against Tesla, the company doing the most to solve climate change."
"Sorry to say I haven't closed it out"? Why did Gates have the position in the first place?
As Musk pointed out in his response to Gates, [pp] "Why are you betting against the thing you claim to support?!"
In a word: M-O-N-E-Y!
Musk showcased how duplicitous the Left are. Their public faces are very different than their private faces.
Gates envies Musk for surpassing him as the wealthiest man in the world. So he secretly wants Musk to go down. And don't think for one second that Gates didn't want to watch Musk fall, and by Gates' hand.
Keep a watch on this folks. This is truly a clash of the titans. And in this case, good versus evil. I'm putting my money on Musk.