Congressman Neugebauer Bill Prevents Taxpayer Funding for Abortion Referrals in Public Schools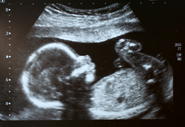 I introduced legislation yesterday that will ensure taxpayer dollars aren't funding abortion advocacy in public schools. H.R. 1122, the Protecting Life in Funding Education (PRO-LIFE) Act restricts funding to school districts that contract with third party "school-based health centers" unless they certify they won't perform abortions and they won't provide abortion referrals or materials to students.
Our school health centers should be a place of healing and education for students. They shouldn't be used as a tool to advocate for abortion, and certainly not with federal taxpayer dollars.
School districts in California, Oregon, New Jersey, and New York are now partnering with Planned Parenthood, the country's largest abortion provider, to provide health services to students. Some of these schools are located only a few blocks from full Planned Parenthood centers.
We know that Planned Parenthood rarely encourages alternatives to abortion. According to statistics, between 2009-2011, Planned Parenthood performed nearly one million abortions while providing only four thousand adoption referrals. With this sort of track record, I was alarmed to learn that they are setting up clinics in public high schools. I'm very concerned that these centers will encourage pregnant students to seek abortions at nearby abortion clinics with little or no parental involvement.
I introduced similar legislation in the 112th Congress. The bill has 43 original cosponsors. I'm grateful for this support, and I look forward to working to get this passed.