Rep. Jackson Honors Late Vietnam Veteran Of Tx-13, Legislation Passes The House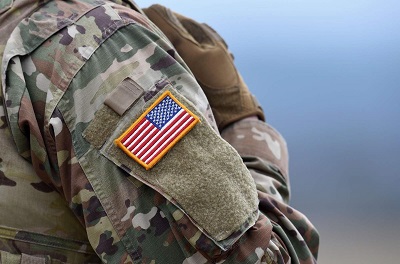 Last night, Representative Ronny Jackson's (TX-13) legislation to rename the U.S. Post Office in Canyon, Texas after Gary Fletcher passed the U.S. House of Representatives. Prior to the vote, Jackson spoke on the House Floor in honor of Mr. Fletcher's life and legacy.
Jackson said: "Gary Fletcher embodied everything it means to be a West Texan – hard-working, God-fearing, and service-oriented. He lived a life of service before self with a steadfast commitment to his family, country, and community in the Texas Panhandle. As a Vietnam veteran, banker, rancher, and active member of the Washington Avenue Christian Church, Mr. Fletcher earned the admiration of all who knew him. He left behind an incredible legacy that will be carried on by his loving family, and now he'll be forever memorialized through last night's Congressional action. I'm grateful to my colleagues for supporting my bill to officially name the U.S. Post Office in Canyon, Texas the Gary James Fletcher Post Office Building. He was a great Patriot and American."
The legislation can be found here.
Biography of Gary Fletcher:
Born in Amarillo, Texas, Fletcher graduated from Canyon High School and later joined the United States Army in 1968 as a specialist E5. He served his country in the worst of times, during the Vietnam conflict, providing lifesaving medical care to countless young men who would've never returned home otherwise. He was decorated for his service with the National Defense Service Medal, the Vietnam Service Medal, and the Republic of Vietnam Campaign Medal. Returning to Canyon, Fletcher graduated from West Texas State University, now known as West Texas A&M University, with a Bachelor of Business Administration and Finance. He spent 34 years as a banker and 45 years as a rancher and owner of the Salt Fork Ranch in Clarendon, Texas. Fletcher and his family also rode in team penning events, riding the same horses they used on the ranch. He was a former president of the United States Team Penning Association. A lifelong volunteer to organizations like United Way and the Make-A-Wish Foundation, Fletcher was dedicated to serving the community. Fletcher was a beloved husband, father, grandfather, and brother. He passed away on October 29, 2020.