Rep. Jackson, Sen. Cornyn Introduce Bipartisan Legislation to Support Servicemembers in Times of Tragedy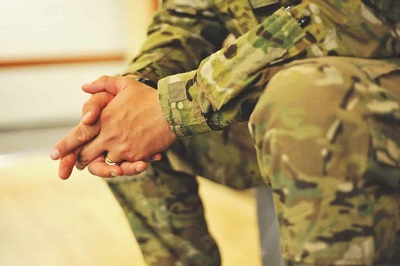 Yesterday,  Congressmen Jared Golden (D-ME) and I introduced the Elaine M. Checketts Military Families Act of 2021, which would allow servicemembers to keep pre-approved family leave in the tragic event of a child's death. The military's current policy terminates servicemembers' family leave if their child passes away.
This bipartisan legislation has also been introduced in the U.S. Senate by Senators John Cornyn (R-TX) and Tammy Duckworth (D-IL). The bill's namesake, Elaine M. Checketts, is the late daughter of Major Matthew Checketts, an active-duty Airman who was based at Joint Base San Antonio-Lackland. Bill text can be found here.
I am proud to be a part of this bipartisan effort to protect servicemembers and empower Commanders. Servicemembers deserve time to grieve the loss of their child instead of being forced to return to work. Civilian federal employees already have the option to keep their pre-approved leave, so I firmly believe the bravest among us deserve the same option. I will work with Democrats and Republicans alike to bring this commonsense policy to fruition in the FY22 National Defense Authorization Act (NDAA).
Cornyn said: "The grief of losing a child should not be aggravated or compounded by having to face the grief thousands of miles away from your family. With this bill, I hope to keep at the forefront of our conversation the men and women who are heroically offering themselves, and indeed their very lives on some occasions, to protect against the threats to our country. Let's work in good faith to get this bipartisan bill passed soon."
Golden said: "The last thing a grieving parent should have to worry about is going straight back to work. But under current law, if a servicemember using family leave to care for a sick child loses their loved one, they also lose their leave. That's not right. That's why I'm proud to work with my bipartisan colleagues from both the House and Senate to propose this commonsense fix for American servicemembers, and ensure they can use the full leave they were promised."