Sen. Cruz Commemorates Independence Day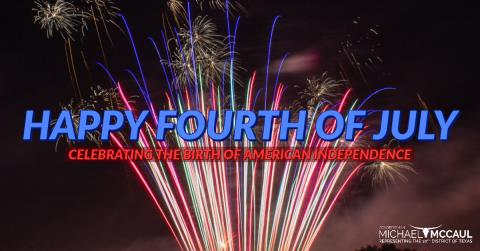 We celebrate the 246th anniversary of the signing of the Declaration of Independence, a document--and the blood that was spilled fighting for that independence--that bestowed upon our nation the gift of freedom.
We are the indispensable nation. Throughout history, America has led the world and set the global standard defending our God-given rights of life, liberty, and the pursuit of happiness.
This Independence Day, especially, we should unite in celebration of our recent renewed commitment to protecting life.
And we must acknowledge the centuries of sacrifices of the servicemen and women whose courage has secured liberty for every American.
To those heroically serving, or who have served in our military and to all of your families, thank you, and may God bless you all as we celebrate the founding of the United States together.