Fifth Circuit Vindicates the Sonogram Bill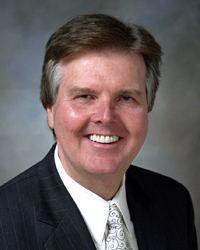 The following is a press release from Texas Senator Dan Patrick:
AUSTIN, TX – This morning, the U.S. Fifth Circuit Court of Appeals vacated the injunction on the sonogram bill by District Judge Sam Sparks.
In a strongly worded order, the Fifth Circuit panel makes it clear that they found no constitutional flaws with the legislation and the injunction should be vacated. Even more significantly, the panel states that they will handle any further appeals related to the sonogram bill.
"Appellees failed to demonstrate constitutional flaws in H.B. 15. Accordingly, they cannot prove a substantial likelihood of success on each of their First Amendment and vagueness claims. This is fatal to their application for a preliminary injunction. Accordingly, we VACATE the district court's preliminary injunction, REMAND for further proceedings consistent with this opinion, and any further appeals in this matter will be heard by this panel."
"I am extremely gratified that the sonogram bill will finally take effect," said Senator Dan Patrick. "I have worked to pass this bill for five years and I am grateful to the Fifth Circuit for their rapid action on this important issue."
The Sonogram Bill, House Bill 15, passed the Texas legislature in 2011. The bill gives women the right to view a sonogram, listen to the baby's heartbeat, and hear a full explanation of the sonogram 24 hours prior to an abortion procedure. Each year over 75,000 babies are aborted in Texas. If just one in five decides to keep her baby after seeing the sonogram, this legislation will save 12,000-15,000 lives a year.
"The passage of this legislation has been a long struggle," stated Dan Patrick. "Today is a great day for women's health and for the protection of the unborn in Texas."