Afghanistan Investigation Update: Gold Star Family Roundtable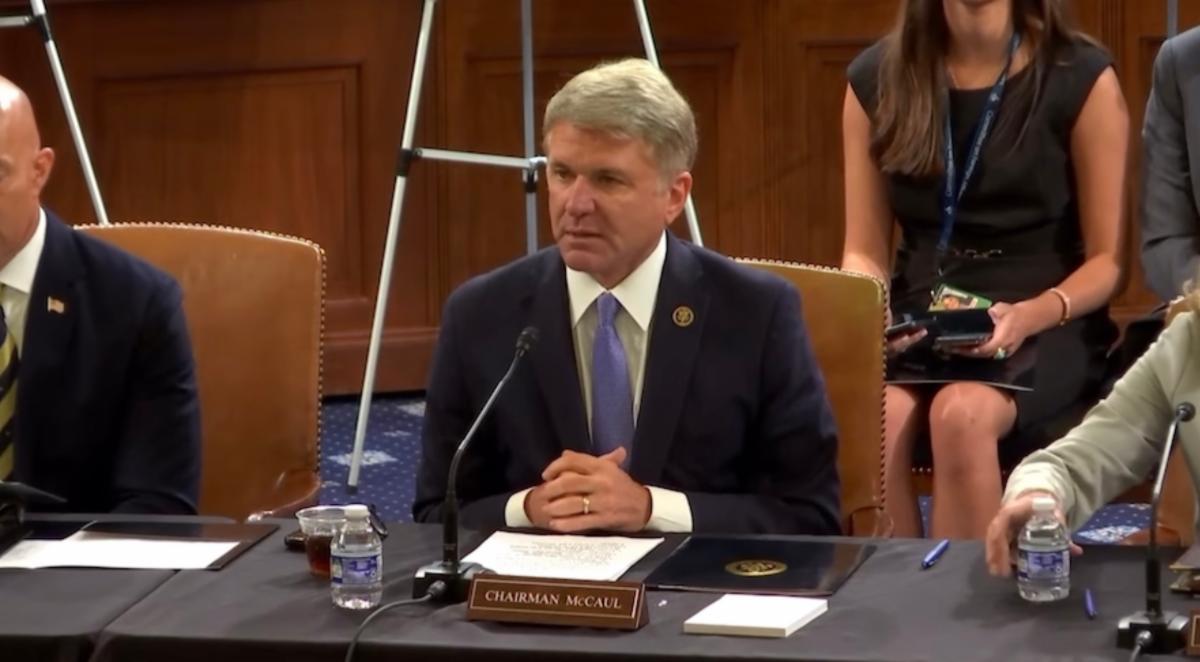 This week, I had the privilege of hosting a roundtable with the Gold Star families of the 13 servicemen and women who were brutally murdered at Abbey Gate during President Biden's deadly and chaotic withdrawal from Afghanistan. 
The parents of these brave young Americans gave powerful testimonies on the heartache they've endured after losing their sons and daughters. Despite consistent efforts from the families, and my committee, the Biden administration has held no one accountable for this tragedy and continues to stonewall Congress by withholding key documents requested by my committee. Moreover, this administration has failed to give these families a meaningful explanation as to why things went so catastrophically wrong.
I will not allow the administration to avoid accountability any longer. As I continue my investigation of the botched withdrawal, I requested key former and current State Department officials meet with the committee to provide additional detail, background, as well as an explanation for the disastrous decisions made before, and during the deadly withdrawal.
This was an unmitigated disaster of epic proportions, and the American people deserve to hear the truth from the Biden administration.
My full opening remarks from the roundtable can be found below, and the full roundtable can be found here.
We will never forget the 13 servicemen and women who paid the ultimate price at Abbey Gate:
Marine Corps Lance Cpl. David L. Espinoza; Marine Corps Sgt. Nicole L. Gee; Marine Corps Staff Sgt. Darin "Taylor" Hoover; Army Staff Sgt. Ryan Christian Knauss; Marine Corps Cpl. Hunter Lopez; Marine Corps Lance Cpl. Rylee J. McCollum; Marine Corps Lance Cpl. Dylan R. Merola; Marine Corps Lance Cpl. Kareem M. Nikoui; Marine Corps Cpl. Daegan W. Page; Marine Corps Sgt. Johanny Rosario Pichardo; Marine Corps Cpl. Humberto A. Sanchez; Marine Corps Lance Cpl. Jared M. Schmitz; and Navy Petty Officer Third Class Maxton W. Soviak 
As we heard during the roundtable, the worst part is that their deaths could have been prevented. Our veterans, these Gold Star families, and the American people deserve accountability from those responsible for this tragedy. I won't stop until that happens.