Aguilar-Hurd Amendment to Protect DACA and TPS Recipients Passes Appropriations Committee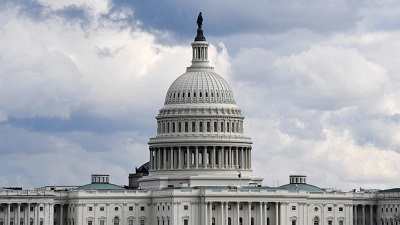 Yesterday, the House Appropriations Committee adopted legislation including an amendment, introduced by Reps. Pete Aguilar (D-Calif.) and I, that will protect Deferred Action for Childhood Arrivals (DACA) recipients, Temporary Protected Status (TPS) holders and those eligible for such programs in good standing from deportation, detention or denial of work authorization by Department of Homeland Security officials. The amendment, which had robust bipartisan support in the committee, will now be included in the final version of the bill when it is considered by the full House of Representatives. 
For too long, Dreamers' lives have hung in the balance as the courts and others decide their futures. Dreamers came to the U.S. through no fault of their own. Today, they're contributing to our communities, economy and many are working to fight the Covid-19 pandemic. This amendment will prevent federal dollars from being used to remove Dreamers and TPS holders from the U.S. or preventing them from receiving work permits. This is a starting point, but Congress must work together on a bipartisan, bicameral basis to create a permanent legislative solution.
"DACA recipients and TPS holders have careers, families, and businesses here. They're first responders on the frontlines of this pandemic, and are helping to keep our country and economy moving forward in a moment of crisis. Their home is here, and I'm grateful we were able to receive bipartisan support for this amendment to shield them from deportation and wrongful detention," said Aguilar.