Congressman Gonzales Introduces Bill to Improve Conservation Efforts at Big Bend National Park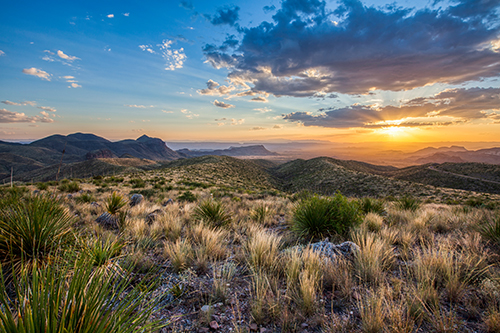 U.S. Congressman Tony Gonzales (TX-23) recently  introduced the Big Bend National Park Boundary Adjustment Act to authorize the limited expansion of Big Bend National Park. Specifically, the bill would authorize the National Park Service (NPS) to acquire approximately 6,100 acres of private land adjacent to Terlingua Creek along the western boundary of the park. This important expansion would enable the NPS to preserve the cultural, geological, and historical significance of the Terlingua watershed. 
The legislation also clarifies that land within the expansion site may only be acquired through donation or by voluntary sale from willing property owners. The bill explicitly protects private property rights by prohibiting the use of eminent domain.
"Big Bend National Park is a natural treasure unlike any other," said Congressman Gonzales. "By expanding the park boundary along Terlingua Creek, my legislation will ensure the Park Service can preserve and protect the critical habitats, history and geology associated with the watershed. This is an important step forward to conserve one of the most beautiful natural sites in our country for generations to come." 
Read the full text of the bill here.