Cornyn Calls on House to Quickly Take Up His Senate-Passed Bills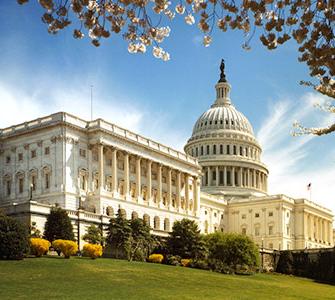 On the floor, I discussed my bills to support law enforcement, individuals experiencing a mental health crisis, and incarcerated Americans in need of treatment for substance abuse, all of which passed the Senate unanimously but are stalled in the House of Representatives. Excerpts of my remarks are below, and video can be found here. 
Despite the gridlock that occasionally grips this Chamber, the Senate has managed to advance some great bipartisan bills since the beginning of this Congress.
The Senate has unanimously approved bills that I've introduced to support victims of child abuse, provide tax relief to survivors of human trafficking, strengthening our trade relationships with Canada and Mexico, and building safer and healthier communities.
The mental health crisis does not discriminate. It affects people of all ages from all walks of life. And it's creating serious challenges for law enforcement, who are often the first to respond when someone is experiencing a mental health crisis.
That's where the Justice and Mental Health Collaboration Program comes in. For nearly two decades, this program has provided critical grants to help law enforcement assist individuals experiencing a mental health crisis.
I introduced a bill with Senator Klobuchar, our colleague from Minnesota, to ensure that these grants can deliver even bigger benefits.
The bill passed the United States Senate last summer with unanimous support. So that's just one example of the bipartisan work we've done here that doesn't get a lot of attention but will go a long way to improve our criminal justice system and how it deals with people who are struggling.
Last year the Senate approved legislation that I introduced with Senator Whitehouse, the Senator from Rhode Island, to help incarcerated individuals break the cycle of addiction.
Despite the fact that these two bills that I've talked about got the support of a hundred Senators, both have hit a brick wall in the House.
I hope the House will take up and pass these bills without further delay. I hope there isn't a resistance to these bills because some of this money goes to fund police departments.
Last week, the House passed a partisan police funding bill that is loaded down with so many poison pills that it stands no chance of becoming law here in the Senate.
Meanwhile, there are great bipartisan bills that do support the police that are just one vote and a signature away from becoming law.
We can't let anti-police rhetoric stand in the way of good policy or helping those who deserve and need our help.