Cruz Introduces DESIST Act to Bar JROTC Programs at Chinese Communist Party-Linked Schools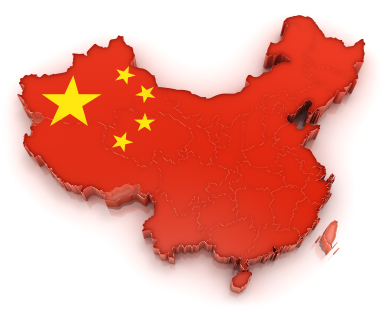 U.S. Sen. Ted Cruz (R-Texas), member of the Senate Foreign Relations Committee, today introduced the Deterring Egregious State Infiltration of Schools' Training (DESIST) Act. The Act would prohibit the Department of Defense from establishing or maintaining a Junior Reserve Officers' Training Corps (JROTC) program at any private school operated or controlled by entities linked to the People's Republic of China (PRC), Chinese Communist Party (CCP), or the People's Liberation Army (PLA).
Reps. Mike Waltz (R-Fla.) and Chrissy Houlahan (D-Pa.) introduced the legislation in the U.S. House of Representatives.
About the Act, Sen. Cruz said, "The Chinese Communist Party wants to control everything Americans see, hear, and ultimately think. They have used Confucius Institutes to target college campuses across America, and I passed legislation in 2017 to deny Defense Department funding to schools that hosted Confucius Institutes, which ultimately got rid of most of them. Today, they are using other methods to target the next generation of Americans, and the DESIST Act is an important step in continuing our effort to combat the CCP's influence whenever it appears in our schools."
Rep. Waltz said, "Firms with direct ties with the CCP are buying up American private schools and it's alarming our government has been supporting some of these schools financially. Our legislation would ensure that the American taxpayer will no longer foot the bill for JROTC programs controlled by Communist China."
Rep. Houlahan said, "I commissioned as an Air Force officer through ROTC, so I know how valuable these types of programs can be for our next generation of military leaders. That's why I was extremely disturbed to hear of an American private school with ties to the Chinese Communist Party running a JROTC program. In response, fellow veteran Congressman Waltz and I introduced legislation to put a stop to this, and I'm proud to see our momentum continue to grow in both chambers. I thank Senator Cruz for his leadership on this issue in the Senate and look forward to working with him on a bipartisan basis to protect the integrity of our military institutions and thus improve our national security."
Read the legislation here.
Background:
Sen. Cruz believes that the Chinese Communist Party spends billions of dollars to control what Americans see, hear, and ultimately think. The CCP has spent enormous resources seeking to influence American educational institutions, including high schools and higher education.
Sen. Cruz has led the push to untangle and close Confucius Institutes on American college campuses.
In 2017, Sen. Cruz secured passage of language prohibiting DOD funding for schools that maintained Confucius Institutes, creating pressure that took the number of CIs down from over 100 until just a handful remain open today.
Sen. Cruz has also fought the CCP's influence in Hollywood, successfully passing into law the SCRIPT Act, banning Defense Department resources for films that self-censor their content at the request or in anticipation of a request by the CCP.