Hurd Statement on House Passage of Bipartisan CARES Act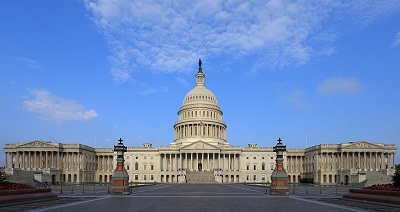 I joined my colleagues recently in supporting passage of the bipartisan Coronavirus Aid, Relief and Economic Security (CARES) Act. This bill will help American families, health care workers, small businesses and the entire economy, and it builds upon two other aid packages passed by Congress to combat the ongoing public health crisis.
The American people can and will survive this pandemic, and the resources coming out of the Coronavirus Aid, Relief and Economic Security Act will help ensure that's the case. This crisis has affected every single person in our American family—from those with health challenges, to our loved ones and colleagues, to those worried about where their next meal might come from, to the incredible health care professionals who face this danger head-on as others seek sanctuary. Today, we take the critical step of passing the CARES Act.
The measures in the CARES Act will not end all suffering, but they will ensure those who are unemployed will have more resources to make it through this difficult situation, our health care centers and workers will have more support, small businesses will have opportunities to receive help from the government, researchers will have more funding to aid in the search for a cure or vaccine and it will provide a boost to our economy so, in due time, it can bounce-back.
I'm counting on the American spirit.  I'm counting on American ingenuity. You should too. We can, and we will, make it through this.
Provisions in the Coronavirus Aid, Relief and Economic Security (CARES) Act include:
Aid for families and individuals:
●      Individuals will receive $1,200 in the form of a one-time direct deposit, $2,400 for couples and $500 per child. The payments will be phased out based on income levels.
●      An additional $600 per week for the next four months will be provided to unemployed workers on top of state benefits.
●      $19.6 billion for veterans, including in-patient and telehealth.
●      $3.5 billion for child care services.
●      $7.4 billion for homeless and assisted housing programs.
●      $25.1 billion for nutritional assistance for seniors, women, children, American Indians, and low-income families.
Relief for small businesses:
●      The Small Business Administration (SBA) authorizes $349 billion in additional 7(a) loans. Businesses with 500 or fewer employees are eligible. Loan forgiveness is available for payroll and debt obligations.
●      $562 million for SBA to provide economic injury disaster loans.
●      $1.5 billion for Economic Adjustment Assistance to provide small businesses with capital.
Boosts for health care:
●      $100 billion for hospitals and health care providers.
●      $27 billion to research better testing and treatment, and purchasing medical supplies and personal protective equipment.
●      $16 billion for Strategic National Stockpile to procure personal protective equipment, ventilators and other medical supplies for federal and state response effort.
●      $4.3 billion for the Center for Disease Control.
●      $1 billion for the National Institute of Health's vaccine research.
●      $4.6 billion for health care, community support, nutrition and mental health services.