A Lack of Courage from the Biden Admin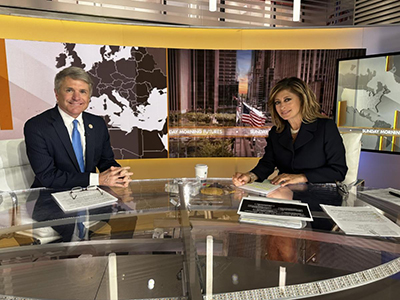 I recently traveled to Taiwan along with a delegation of select congress members to demonstrate my support for the Taiwanese people. In doing so, I was sanctioned by the Chinese Communist Party, which I see as a badge of honor.
Instead of showing similar courage and support for Taiwan, Secretary Blinken stated this week that the "United States does not support Taiwan independence."
The Biden administration should exhibit the same stance my delegation and I took by demonstrating strength — not weakness — in the face of CCP aggression. I talked more about this and other pressing foreign affairs issues with Maria Bartiromo on her show Sunday Morning Futures here.