Leidos: Giving Back to our Veterans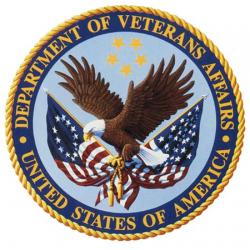 We ask our military servicemembers to take on nearly impossible tasks, spend time away from their families, and, if necessary, make the ultimate sacrifice on behalf of their country. In return, we make a solemn commitment to care for them during and after their service.
Even before our nation was established, the Continental Congress of 1776 provided pensions to disabled soldiers serving in the Revolutionary War. Near the end of the Civil War, President Lincoln signed into law a bill establishing a care facility for honorably discharged volunteer soldiers and sailors. This was the first ever government institution specifically created for this purpose. World War I, and the large number of veterans who emerged from it, led Congress to reorganize and expand the government's veterans' hospitals, setting us on the path toward the Department of Veterans Affairs (VA) that we know today.
There are over 55,000 veterans in Texas's 12th Congressional District, and Tarrant County has more veterans than all but three other counties in Texas. I am proud to represent a district that values our veterans so deeply, and I have worked throughout my career to make sure their needs are met.
Veterans who have a service-related disability are legally entitled to certain benefits from the VA, but only certain providers that meet VA requirements can determine whether a veteran is eligible. As these critical benefits have expanded, it is important that the process for accessing them remains easy to navigate.
I recently had the opportunity to meet with Leidos, which owns QTC, a Texas-based company. QTC stands for Quality, Timeliness, and Customer Service, and their goal is to bring these values to veterans and military servicemembers seeking care from the VA.
Providers like QTC work with the VA to offer medical exams to veterans so they can receive the care they deserve. In Texas 12 alone, QTC serves about 750 veterans per month at its "one-stop-shop" location next to Texas Health Harris Methodist Hospital Hurst-Euless-Bedford.
As Ranking Member of the House Appropriations Committee, I have made investments in veterans' care a top priority, including mental health services, suicide prevention, and homelessness programs. I have supported increased funding to improve VA's processing of veterans' disability claims, as well as funding for the new electronic health record system.
If you served in the military and think you have a service-related disability – or if you know someone who does – make sure you understand the benefits you have earned from your service. You can find more information at www.va.gov/disability.