The Obama-Pelosi 2014 Campaign Kickoff Is Off To A Dreadful Start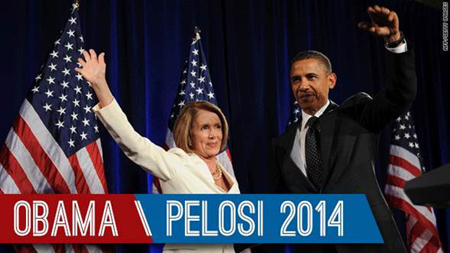 NRCC - At taxpayer expense, President Obama is traveling to San Francisco today for his first fundraising tour of the 2014 cycle and to make good on his promise to make Nancy Pelosi Speaker once again.
His trip comes on the heels of Secretary Kathleen Sebelius' admission that Obamacare will raise insurance premiums—despite numerous promises from Democrats to the contrary.
Obama's first stop on "billionaire's row" is the mansion of liberal environmentalist Tom Steyer—a chief opponent of the Keystone Pipeline and leader of the anti-coal movement.
If Barack Obama and Nancy Pelosi believe they can win back the House by touting Obamacare's broken promises, waging war on coal, and standing against American energy, then please – hit the campaign trail.