Rep. Chip Roy Introduces the Sister City Transparency Act
by Chip Roy
on March 17, 2021 at 3:28 PM
---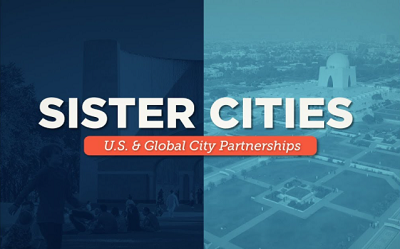 Last Wednesday, I introduced the Sister City Transparency Act, an effort to conduct a study to evaluate the legitimacy of the activities of the sister city partnerships in the United States.
The United States maintains 1,800 sister city partnerships with countries around the world, including 157 partnerships with Chinese communities. These partnerships exist ostensibly to promote cultural exchange and economic development. However, the Chinese Communist Party (CCP) has begun using these partnerships to achieve its strategic objectives.
The Chinese Communist Party is a direct, existential threat to America's national security and the way of life that we hold dear. At the very least, we must ensure that our own American cities are not supporting a regime that wants to destroy us while leaving us vulnerable to foreign espionage and influence.
The CCP hides behind the veil of soft diplomacy and mutual benefit until its foreign partners exhibit political nonconformity. Thus, similar to Confucius Institutes, sister city partnerships may leave American communities vulnerable to foreign espionage and ideological coercion.
There currently exists little information regarding sister city partnerships operating within the U.S – not least because such partnerships generally fail to publicize information regarding their agreements, activities, and employees. The opacity of sister city partnerships impedes proper oversight and could enable malign activity. To make matters worse, the U.S. Conference of Mayors, which has ultimate authority over these partnerships, demonstrates a lack of government engagement with, and critical analysis of, these partnerships.
The Sister City Transparency Act would create a GAO report on sister city partnerships operating within the U.S. Specifically the study would:
Identify the oversight practices that U.S. communities implement to mitigate the risks of foreign espionage and economic coercion within sister city partnerships;
Assess the extent to which foreign communities could use sister city partnerships to conduct malign activities, including academic and industrial espionage; and
Review best practices to ensure transparency regarding sister city partnerships' agreements, activities, and employees.