Rep. Pat Fallon Introduces Resolution Condemning the Recent Chinese Actions Towards Taiwan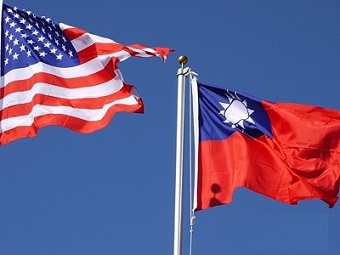 On Friday, I introduced a resolution condemning China's recent attacks on Taiwan's sovereignty.
The People's Republic of China's continued military aggression against Taiwan is abhorrent. The United States must adequately respond to these constant threats to Taiwan's autonomy with extreme fervor.
The resolution does the following:
condemns the Government of the People's Republic of China and the People's Liberation Army for its continued military aggression against Taiwan;
condemns the actions of any other countries delegitimizing Taiwan's sovereignty;
calls for a cessation of military aggression and internal coercion against Taiwan by the People's Republic of China; and 
reaffirms support for Taiwan's political and economic autonomy. 
I issued the following statement:
"Taiwan has been a friend to the United States for years, and remains firm in their opposition to Chinese rule. China continues to illegitimately claim sovereignty over Taiwan, however Taiwan and its outlying islands have never been under China's jurisdiction.
We cannot stand idly by while China attempts to control Taiwan. No one is talking about these issues, because that's exactly what China wants - a silent and stealthy takeover of Taiwan. It's time to bring this to light, and to condemn the actions of any country who attempts to delegitimize Taiwan's independence."