Rep. Roy leads House colleagues in effort to defund U.N. Population Fund
by Chip Roy
on January 23, 2023 at 5:27 PM
---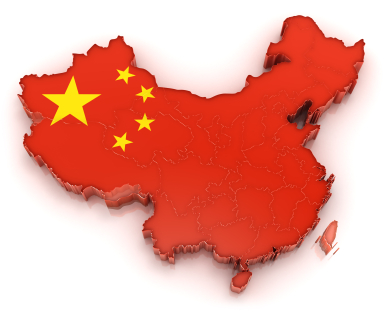 On January 20th, 2023, Congressman Roy (TX-21), joined by more than twenty of his House colleagues, introduced the No Taxpayer Funding for the United Nations Population Fund Act.
The No Taxpayer Funding for the UN Population Fund Act would permanently prohibit federal funding from going toward the United Nations Population Fund. This legislation would prevent American tax dollars from propping up an international program complicit in China's abusive population-control programs, which included forced abortions and the forced sterilization of women.
One horrific example of China's population control methods came to light in 2016 when a couple became pregnant with an unauthorized child, the government kidnapped the husband and beat him until the mother had an abortion. Official data from the Chinese Health Ministry indicate that more than 330 million abortions have been performed since the enactment of the one-child policy.
Congressman Roy had the following to say about this legislation:
"American tax dollars should never directly or indirectly support the taking of innocent human life through abortion, nor promote dehumanizing involuntary sterilizations. They certainly shouldn't be used to help an oppressive Chinese Communist Party that wants to destroy our way of life in any way whatsoever," said Congressman Roy. "While the Biden administration messes around and weakens us on the international stage, Congress must assert its Article I power of the purse to defund UN Population Fund. This legislation will return the Trump Administration's policy of keeping American tax dollars out of the coffers of the UN Population Fund. If the UNFPA needs our money that badly, the executive director can ask her friends at Davos to help them out."
Congressman Roy is joined by more than twenty of his House colleagues including Reps John Moolenaar (MI-2), Jeff Duncan (SC-3), Mary Miller (IL-15), Matt Rosendale (MT-2), Gary Palmer (AL-6), Jim Banks (IN-3), Bill Posey (FL-8), Jake Ellzey (TX-6), Monica De La Cruz (TX-15), Keith Self (TX-3), Randy Feenstra (IN-4), Michael Waltz (FL-6), Andy Biggs (AZ-5), Randy Weber (TX-14), Ronny Jackson (TX-13), Robert Aderholt (AL-4), Warren Davidson (OH-8), Thomas Massie (KY-4), Clay Higgins (LA-3), Mike Kelly (PA-16), Carol Miller (WV-1), Andy Ogles (TN-5), and Bob Good (VA-5).