What the Defense Bill Means for Texas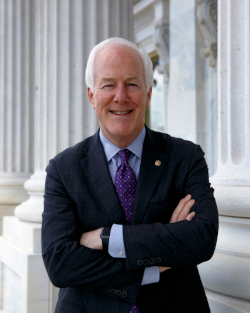 Wednesday, I voted for the National Defense Authorization Act (NDAA) for Fiscal Year 2022. Legislation I authored was included in this year's NDAA to benefit Texas military instillations and servicemembers as well as support ongoing national security efforts.  You can read the legislation here, and below is a summary of its impact on Texas:
 
My Legislation Included in the Bill:
The Servicemember Safety and Security Act: Strengthens the reporting and review policies and procedures for members of the Armed Forces that are reported absent without leave or missing and improves information sharing between local and federal law enforcement agencies.
The Cross Border Trade Enhancement Act Reauthorization: Extends the successful Donation Acceptance Program for Ports of Entry, established by my 2016 legislation Cross Border Trade Enhancement Act, which allows for public-private partnerships at U.S. Ports of Entry and allows U.S. Customs and Border Protection (CBP) to accept donations of property and technology to more efficiently secure the border and process trade
The Debt Bondage Repair Act: Protects the victims of human trafficking as they regain their regain their financial freedom and rebuild their lives.
Other Texas-Specific Provisions:
Raises troops' pay by 2.7%.
Authorizes $362.4 million for military construction projects in Texas, including:

a new barracks at Fort Hood, and
an Ambulatory Care Center and an Aircraft Corrosion Control facility at Joint Base San Antonio.

Authorizes 85 new F-35 Joint Strike Fighters, which are built by Texans in Fort Worth.
Invests in Texas students with $42 million for the Department of Defense's STARBASE program in Austin, Houston, San Angelo, and San Antonio, which encourages students to explore STEM opportunities with military personnel.
Funds the B-21 Long Range Strike Bomber, which will be flown out of Dyess Air Force Base in Abilene.
Prioritizes the safety of our troops by authorizing $183 million for vehicle rollover mitigation kits that are installed at the Red River Army Depot.
Increases funding for Impact Aid by $70 million to support schools educating military children, and especially those with severe disabilities.
Supports family readiness by ensuring access to high-quality childcare on military bases.