Who Dares Release an Arrow Into the Heart of Texas Via Ken Paxton?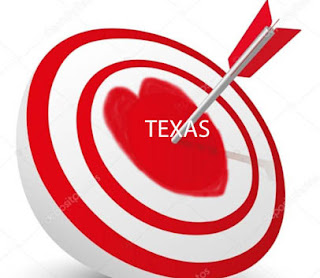 On May 27, 2023 the Texas House of Representatives voted to impeach Attorney General Ken Paxton.  The House General Investigation Committee, with very little advance notice, gave a four hour presentation of their secret investigation of allegations against the Attorney General.  Nevertheless House members released an arrow into the heart of Texas via Attorney General Paxton and voted for impeachment.   The vote for impeachment included 60 Republicans.  Millions of Texans felt the arrow.  The House ignored the will of the people and overturned last November's election of 4.5 million Texans based on hearsay.  To add insult to injury, General Paxton was deprived of any defense and immediately suspended from his duties. 
It appears that our Texas elected officials, Democrats who are in essence Marxists, and the Republicans who voted to impeach had their own personal agenda.  We know what the Democrats goal is, to control Texas.   The cowardly, greedy Republicans may differ in what they want, but power is essentially the main reason. 
Voters knew about General Paxton's alleged transgressions prior to his reelection in 2022.  During his reelection campaign there were endless accusations coming from his opponents via TV and radio ads and newspaper articles.  It was a highly contested race and in spite of all the allegations, Paxton prevailed and was reelected.  The voters decided to elect Paxton as the Attorney General of Texas for a third consecutive term.    
The question must be asked who dares release an arrow into the Heart of Texas via Ken Paxton.  Who would want to hurt Texas in such a manner?  Paxton has been vigorous in filing lawsuits against the abuses of the biden administration.  By eliminating Paxton, the biden administration gains even more power over our beloved state of Texas.  So ask yourself who would profit from this unconstitutional action.
The trial before the Texas Senate is scheduled for September 5, 2023.  Paxton's attorneys have submitted several pretrial Motions before the deadline of August 5.  
The most compelling is the Motion to Dismiss articles of impeachment (I-VII, IX-XX)
Basically the Motion states that: the Articles allege nothing that Texas voters have not heard from the Attorney General's political opponents for years.  This Court has never convicted an impeached official based solely on House allegations that occurred before an election official's most recent election when they were publicly known at that time.  This rule, is known as the "prior term doctrine" and is firmly rooted in Texas law, Texas Supreme Court decisions, and Texas impeachments precedents.    
Articles I through VII and IX through XX violate Texas's prior term doctrine and must be dismissed.  Article VIII is the only Article anchored in post-election facts, and it fails for separate reasons to be addressed elsewhere.  The House Managers for the prosecution have until August 15 to respond.
Will the Texas Senate under Lt. Gov. Dan Patrick deliver Texas and General Paxton from a much contentious trial and dismiss the Articles as sought in the Motion?   Or will we be subjected to this unjust and unconstitutional trial?  How many Texas Senators are willing to dismiss Paxton's impeachment?  We know how the Democrats will probably vote but do we know how many Republicans have a hidden agenda?
As a long time General Paxton supporter I pray that the Senate puts an end to the injustice shown to our Attorney General and the disrespect to the people who voted for him. To read all the Motions on the Impeachment go to https://senate.texas.gov/coi.php